Integration, Deployment, Guidance and Training
eOriginal's Professional Services group supports the integration and deployment of compliant digital signature and eAsset® Management services. It is the goal of our consultants, business analysts and project managers to help our customers become experts in the use and best practices of our software.
Customers and partners can choose from three packaged levels of support for initial configuration and provisioning of the eOriginal platform. In addition, eOriginal offers custom services for On-Premise installations, as well as ongoing consulting in areas such as new staff training or upgrade support.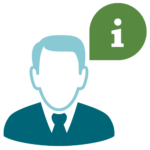 Fast Start
Implementation
Integration training and support; Creation of vaulting partition in system production environment; Definition of eDeposit user, system administrator, Command Center users; Loading of Approver Certificate for Authoritative Copy Management, Web-based Guidance to complete eDeposit configuration; Web-based Command Center user interface overview.

Authoritative Copy Management Services
Includes all Fast Start Implementation features, plus; Web-Based Authoritative Copy Management training; Additional consulting with the customer regarding Authoritative Copy Management needs and implementation of identified account configurations.

Transfer of Control Best Practices and Legal Support
Includes all Authoritative Copy Management Services, plus additional consulting with customer, funders and counsel regarding: Acceptance and legal admissibility of Electronic Transferable Records; Advanced Authoritative Copy Management to address transferring control and/or location using the eOriginal System; Web-Based Transfer Training.