Improve the Customer Experience, Drive Efficiency and Secure Recurring Monthly Revenue
Whether you are selling security systems or offering installation, repair or monitoring services, digital transaction management is vital for easier and faster contracting, onboarding, funding and securitization of electronic contracting.
eOriginal provides home security companies an opportunity to digitize contracts to make them more secure, flexible, and work more effectively, especially for security firms who wish to collateralize their recurring monthly revenue or resell their contracts.
eOriginal has established a strong presence within the security alarm industry as the "go-to" provider of eSignature and eAsset® Management solutions. Fully digital transactions for home security monitoring and alarm companies deliver on the promise of improved customer service and reduced transaction costs for the entire range of documents requiring a customer's signature, while also providing the confidence of the industry's leading digital vaulting capabilities.
Utilize electronically signed contracts as collateral for capital financing.
Contract and onboard from any device allowing for improved customer service and smooth contracting process.
Eliminate mail, fax and storage costs.
Ensure secure and compliant transaction processes for resale into the secondary market.
Speed access to capital by selling, assigning, and transferring loans in days vs. weeks with optimum valuation in the secondary market.
Join the growing ecosystem of banks, originators, lenders, investors, funders, and other key decisionmakers that trust eOriginal.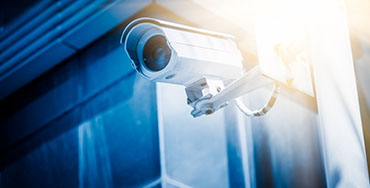 "eOriginal is easy to use and has simplified the process of agreement creation, customer signatures, and completion at NorthStar. We have confidence in eOriginal because of its dedication to security in transactions and ability to meet the rigorous requirements of NorthStar's credit partners."
Ben Billingsley, Director of Operations, NorthStar Alarm