BALTIMORE, MD – eOriginal, Inc., today released a new white paper on the opportunities and challenges for bankers and funders adopting digital transaction management (DTM) to manage the billions of dollars of valuable assets driven through their diverse lines of business.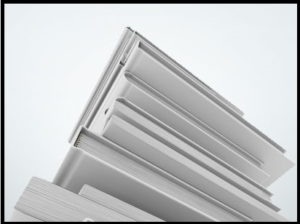 Due to the complex requirements for the secure storage, management, and transfer of contracts post-signature, some banks and funders have been hesitant to move to a fully digital environment. The white paper, The Digital Advantage for Retail Banks: Speed and Certainty in Asset Management, describes how bankers can alleviate these concerns through sophisticated DTM solutions designed to go beyond eSigning to protect and manage the entire lifecycle of digital contracts.
"For those banks that have resisted, postponed or have written off the digitization opportunity, it's time to start a new conversation," eOriginal President and CEO Stephen F. Bisbee said. "Digital transaction management does not end with the signing process, but offers a valuable post-signing capability where banks can now protect and perfect their interests. Gaining certainty in DTM is an imperative in today's environment."
In fact, many banks are being pushed into a fully digital environment by their clients. Industries that rely on third-party funding for their business operations, such as automotive, peer-to-peer lending, solar, finance, and equipment leasing, are urging funders to accept digitally signed agreements to enhance back-office efficiencies, ensure security and increase cost savings.
eOriginal is widely considered the market leader in post-signature DTM due to its eAsset® Management platform, which provides complete control of digital contracts and provides banks with certainty in their digital transactions, while enabling faster funding times for loan agreements and improved customer experiences so these banks become preferred lenders with their clients.
One leading U.S. bank has taken some of its business lines' contracting processes digital with eOriginal. In order to feel safe and secure, the bank signed an electronic collateral control agreement, whereby eOriginal acts as the bank's designated control agent. This allows the bank to take control of those electronic contracts should their client go out of business or otherwise default on the funding arrangement.
As these total contracts can represent millions, if not billions, of dollars in value, it's imperative that the bank's interest is 100 percent perfected. eOriginal's electronic collateral control agreements with the leading U.S. bank and other top banks give these funders the comfort and security to know that their digital assets are perfected and protected throughout their lifecycle.
To learn more about how bankers and funders are utilizing eOriginal solutions to speed time to funding, improve customer experience, and even enhance compliance and security, download the white paperand contact eOriginal.
About eOriginal, Inc. 
Founded in 1996, eOriginal is the trusted expert in digital transaction management solutions, specializing in the post-execution management of financial asset documentation. eOriginal SmartSign® and eAsset® Management Services enable an end-to-end solution for fully electronic transactions that must be managed with the highest levels of security and compliance throughout their lifecycle. By treating every transaction as having assets that must be verifiably secure, legally compliant and enforceable, eOriginal provides its customers and partners with eCertainty®. For more information, please visit https://www.eoriginal.com. eOriginal®, eAsset®, eOriginal SmartSign® and eCertainty® are trademarks of eOriginal, Inc. and are registered  in the United States or in other jurisdictions.