BALTIMORE — eOriginal, Inc., the experts in digital transactions, today announced the appointment of David R. Young as its new DocuSign Enterprise Sales Director. Young is tasked with expanding eOriginal's rapidly growing DocuSign relationship by driving enterprise-level deals.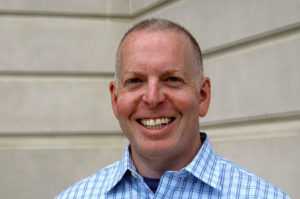 As a performance-driven sales and business development expert, Young comes to eOriginal with more than 25 years of experience within the financial services and technology industries. Most recently Young served as the vice president of sales and business development for North America, Europe, and Latin America for MasterCard Advisors.  Prior to his time with MasterCard, Young held executive sales positions with FICO, Fannie Mae and Standard & Poor's.
"With an extensive background in building crucial C-Level relationships, we are confident that David will successfully develop tactical opportunities to enhance our market share within leading industries that require enterprise wide solutions," said Stephen Bisbee, president and CEO of eOriginal.
As a subject matter expert in risk management and credit solutions, Young has a strong reputation among customers, peers and industry experts. In his new role, Young looks to gain traction amongst the financial services market and develop a solid rapport with the DocuSign sales team to grow eOriginal's partner relationships.
The addition of Young to the eOriginal team supports not only the overall growth of eOriginal, but also the evolution of its partnership with DocuSign. Over the past year, eOriginal has seen its business with DocuSign grow exponentially with notable customer additions such as Westgate Resorts, Credibility Capital, ApplePie Capital, Financeit and more.
"I am delighted to be joining eOriginal to increase our growth and focus with key enterprise alliances," said Young. "Every Global 2000 business touching paper in its day-to-day procedures is unable to realize crucial ROI benefits that digital asset management provides, such as improved business results, competitive advantage and increased compliance. It's an exciting time for the industry and as the need for digital business processes grows, digital technology from eOriginal will continue to transform the corporate world."
Young holds a Bachelor's of Science in Business Administration/Marketing from State University of New York at Oswego.