Company Now Holds 97 Patents across More Than 40 Nations
BALTIMORE, MD – eOriginal, Inc., experts in digital transaction management services, today announced the latest addition to its portfolio of domestic and international patents protecting the company's innovative technology and processes.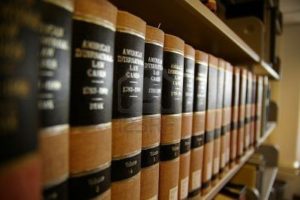 The recently secured European patent continues to protect eOrginal's system and method for the transmission, storage and retrieval of authenticated documents.
"From its founding almost 20 years ago, eOriginal has been committed to protecting the intellectual property of its proprietary processes, both in the United States and internationally," said Stephen Bisbee, eOriginal President and CEO. "This provides our partners and customers with confidence in protected deployment and utilization of eOriginal solutions around the globe."
Currently, eOriginal has secured six U.S. patents to protect these proprietary processes and systems, and has expanded its total intellectual property worldwide to 97 patents registered and another 12 pending applications in more than 40 countries, spanning Europe, Asia, the Middle East, the Pacific Rim, South America, Australia, Canada, and others.
Along with other benefits, these proprietary processes ensure that eOrginal's technology integrates standard public-key-cryptography, electronic signatures, and document and transaction management, while also providing the functionality needed to interoperate with third-party paper-based environments. Additionally, these processes also include enabling electronic contracts to be collateralized or securitized in multiple secondary markets and accepted by the major ratings agencies.
"With its innovative patent-protected technology, our eAsset™ Management Services have proven time and time again to be the best in class in all aspects of financial services, including transferability, collateralization, pooling, and securitization," Bisbee said.
About eOriginal, Inc. 
Founded in 1996, eOriginal is the trusted expert in electronic transaction management solutions, specializing in the post-execution management of financial asset documentation. eOriginal SmartSign® and eAsset™ Management Services enable an end-to-end solution for fully electronic transactions  must managed with the highest levels of security and compliance throughout their lifecycle. By treating every transaction as having assets that must be verifiably secure, legally compliant and enforceable, eOriginal provides its customers and partners with eCertainty™. For more information, please visit www.eoriginal.com or connect with us on LinkedIn, Facebook and Twitter.