Daly serves as customer advocate, relaying client needs, priorities to the product roadmap and implementation processes
BALTIMORE, MD. — eOriginal, Inc., the experts in digital transactions, announced today that Val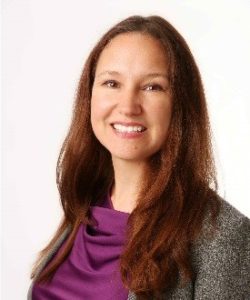 erie (Val) Daly has been promoted to the position of Vice President of Customer Services. In this role, she provides the communication bridge between technology and business stakeholders and aids them in defining their strategic vision and the path to achieving it. With triple-digit year-over-year monthly growth in the Digital Transaction Management (DTM) industry, eOriginal is in a hyper-growth stage and Daly has been a key contributor to the company's success since she started in July of 2003.
"I am thrilled to take this next step with eOriginal," Daly said. "It's an exciting time for the industry as more financial institutions move away from paper and the demand for digital business processes grows. eOriginal has a lot of experience and knowledge of industry best practices, and we are able to offer our customers a holistic, end-to-end electronic process that meets their requirements."
eOriginal's progression is due to companies striving to make financial transactions more efficient to improve margins. While DTM is in the early adoption phase of the technology lifestyle curve, the early adopters that have made the move to go digital and are promoting DTM's benefits to peers.
"There is not a significant customer or partner transaction—from Adobe, Conn's, U.S. Bank, Funding Circle, Tesla, DocuSign, RouteOne, DriveTime, SoFi and countless others—that Val and her team have not been directly involved in enabling," said Stephen Bisbee, CEO and President of eOriginal. "We all rely on Val's knowledge, not only over our products, but how they are utilized and can be leveraged."
Daly began her career as a technology and process consultant with Accenture, formerly Anderson Consulting. She has held management positions on technology projects in the government and private sectors, and, prior to joining eOriginal, served as Services Director at Sequoia Software. Daly's background in solution development, methodology and customer satisfaction defines the founding for the eOriginal customer services team's approach to driving customer success.
"Her dedication to eOriginal, her team, and our customers' success exemplifies the best of who we are," Bisbee continued. "In 2016 and beyond, Val will lead the expansion and increasing depth of her program management, and professional/technical service teams, which are instrumental in enabling the growth of the eOriginal business."
"No future exists in banking and financial lending if you are not able to adopt and monetize technology," explained Daly. "I am proud to be part of an innovative team helping businesses navigate digitization."
About eOriginal, Inc.
Founded in 1996, eOriginal is the trusted expert in digital transaction management solutions, specializing in the post-execution management of financial asset documentation. eOriginal SmartSign® and eAsset® Management Services enable an end-to-end solution for fully electronic transactions that must be managed with the highest levels of security and compliance throughout their lifecycle. By treating every transaction as having assets that must be verifiably secure, legally compliant and enforceable, eOriginal provides its customers and partners with eCertainty®. For more information, please visit https://www.eoriginal.com. eOriginal®, eAsset®, eOriginal SmartSign® and eCertainty® are trademarks of eOriginal, Inc. and are registered in the United States or in other jurisdictions.