BALTIMORE, MD – eOriginal, Inc., the experts in digital transaction management, expanded their position in digital transformation with the issuance of its multimedia eSignature capture patent for processes to create authenticated, fully electronic agreements utilizing signatures consisting of voice, video or photo files, thumbprints, eye scans, palm prints, biometric signature data and more.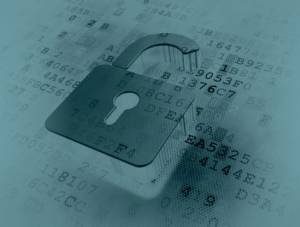 This latest technology patent supports eOriginal's notable depth of intellectual property coverage offered to clients. eOriginal has secured seven U.S. patents to protect its innovative technology and processes, and has expanded its total intellectual property worldwide to 102 patents registered and another three pending applications in more than 40 countries, spanning Europe, Asia, the Middle East, the Pacific Rim, South America, Australia, Canada, and others.
"Since its founding, eOriginal has been the leading innovator in development of digital transaction management technology," eOriginal President and CEO Stephen Bisbee said. "This most recent patent represents that continuing commitment to innovation and to ensuring our customers can use the eOriginal eAsset® Management Services with confidence."
Recently, an eOriginal client integrated voice applications of the patent technology into the company's call center operations, allowing for the customer to accelerate its authentication processes and generating new process efficiencies and improved customer service practices.
eOriginal is positioned to be the market leader in the adoption and integration of rapidly advancing eye scan, thumbprint and biometric technologies that have the potential to greatly enhance identity authentication, and security within digital transaction management.
eOriginal continues its position as technology and process experts in digital transaction management, and paving the way for the next generation of technology-driven efficiencies and security by enabling companies to digitally send, receive, and manage any authenticated digital file.
About eOriginal, Inc. 
Founded in 1996, eOriginal is the trusted expert in electronic transaction management solutions, specializing in the post-execution management of financial asset documentation. eOriginal SmartSign® and eAsset® Management Services enable an end-to-end solution for fully electronic transactions that must be managed with the highest levels of security and compliance throughout their lifecycle. By treating every transaction as having assets that must be verifiably secure, legally compliant and enforceable, eOriginal provides its customers and partners with eCertainty®. For more information, please visit https://www.eoriginal.com. eOriginal®, eAsset®, eOriginal SmartSign® and eCertainty® are trademarks of eOriginal, Inc. and are registered  in the United States or in other jurisdictions.