BALTIMORE – eOriginal, Inc., the experts in digital transactions, announced today that Bruce W. Robertson has joined its team as the new Director of Business Development, supporting the company's growth with more than 20 years of corporate business development experience.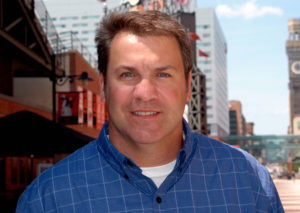 "The need for digital transaction management of financial assets continues to expand," said Stephen Bisbee, CEO and President of eOriginal. "As a company, we are looking not only to grow our exposure within existing markets, but seek new opportunities. Bruce will fill an integral role in our team by helping guide our growth with innovative strategies."
Robertson is tasked with driving the growth of the company's go-to market strategies as well as developing and scaling up new business and customer bases. Working alongside eOriginal's Vice President of Business Development, Jim Tebay, he will assist with forming strategic alliances on corporate levels and identifying future industry trends to accelerate the growth of eOriginal across existing and future markets.
"As the trend of paperless business processes continues to grow, eOriginal will continue to be at the forefront of the industry by providing a proven and trusted solution," explained Robertson. "It is our responsibility to educate and assist companies with the adoption of digital transaction processes so that they can have a competitive advantage in their industry and realize cost- and time-saving benefits."
Prior to joining eOriginal, Robertson worked at Agora Financial, LLC, one of the largest, privately held, independent financial research and publishing firms based in Baltimore, MD. During his time at Agora Financial, Robertson directed and executed marketing, sales, and business development strategies resulting in substantial revenue growth.
Robertson holds a Master's of Business Administration from the University of Colorado and a Bachelor's of Arts in Business Administration from Western State Colorado University.