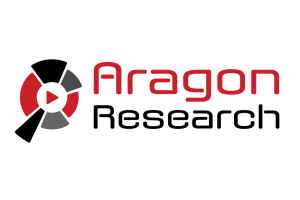 BALTIMORE, MD. — eOriginal, Inc., the digital transaction experts, has been named a "Leader for Digital Transaction Management (DTM)" in the 2015 Aragon Research Tech Spectrum for DTM – Moving Beyond Paper.
As a leading technology research and advisory firm, Aragon Research's ranking of eOriginal solidifies the company's position as a leader in DTM. The company was also named "Hot Vendor for DTM" by Aragon Research in late July and was recognized as the best known provider of DTM Asset Management services in a May 2015 report titled "Digital Transaction Management and the Rise of Digital Assets".
In Aragon Research's Tech Spectrum report, eOriginal's ability to track all aspects of the lifecycle of a digital transaction sets the company apart from its competitors. eOriginal outperforms other providers as a pioneer in DTM Technology, being recognized for the company's eAsset® Management Services, innovating Datalytics™ compliance solution and biometric capabilities, enabling the use of alternative methods of eSignature, such as voice, fingerprint, etc., to be attached to a contract or other document in a compliant and legally-verifiable methodology.
The Aragon Research Tech Spectrum, the firm's newest market evaluation tool, analyzes and depicts both emerging and mature markets and vendors to help enterprise planners better understand and navigate technology provider options.
"Increasingly, CEOs, CFOs and other executives are beginning to understand the need and benefit of keeping documents in a digital environment, which is driving demand to manage those documents beyond just a eSignature," said Jim Lundy, CEO of Aragon Research. "As a pioneer in DTM technology, eOriginal has carved out a strong position with financial asset management and is creating a system of record for many lenders and other financial service organizations.
"Aragon Research's Tech Spectrum further demonstrates how DTM continues to gain acceptance and adoption in the marketplace," said Stephen Bisbee, president and CEO of eOriginal. "As that occurs, eOriginal will continue to grow as decision makers better understand that eSignature is only the tip of the iceberg of the digital transformation."
To access and download a free copy of the full Tech Spectrum report, visit: http://info.eoriginal.com/Aragon-Research-Tech-Spectrum-2015.html.
Disclaimer:
Aragon Research does not endorse vendors, or their products or services that are referenced in its research publications, and does not advise users to select those vendors that are rated the highest. Aragon Research publications consist of the opinions of Aragon Research and Advisory Services organization and should not be construed as statements of fact.  Aragon Research provides its research publications and the information contained in them "AS IS," without warranty of any kind.