American Resort Development Association includes nearly 1,000 members across industry
BALTIMORE, MD – eOriginal, Inc., experts in digital transaction management services, today announced that it has joined the American Resort Development Association (ARDA), the Washington D.C.-based trade association representing the vacation ownership and resort development industries.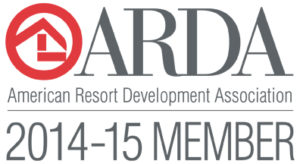 eOriginal elected to join ARDA following an increased demand for digital transaction management solutions from companies large and small that are involved in the timeshare industry.
"Joining ARDA is a logical step for eOriginal," CEO and President Stephen Bisbee said. "There are obvious benefits for the industry to digitize it processes, and we recently earned the business of a national top five vacation resort company by demonstrating that eOriginal has the most secure and compliant solution available."
The Washington D.C.-based ARDA is a professional association representing the vacation ownership and resort development industries (timeshares). Established in 1969, ARDA today has almost 1,000 members ranging from privately held firms to publicly traded companies and international corporations with expertise in shared ownership interests in leisure real estate.
Through the integration of electronic signatures, such as eOriginal's SmartSign®, vacation ownership companies have improved the customer experience with a sleek tool that provides superior transaction efficiency and significantly reduces errors and the reliance on paper that is costly to purchase and store.
However, with eAsset™ Management Services, eOriginal goes beyond the signature and provides the most secure and compliant platform available for the post-execution management of its valuable customer security agreements. By meeting its high standards for eCertainty™,  eOriginal provides the highest levels of compliance and security in the industry through a patented DTM solution that develops and maintains an authoritative copy and a tamper-sealed, comprehensive audit trail managed through a highly secure electronic vault.
"Ultimately, we are providing a solution that improves the entire business process," Bisbee said. "We allow the customers to have a smooth transition from vacation dream to reality, while vacation ownership companies gain greater confidence in the security and flexibility of its electronic assets."
About eOriginal, Inc. 
Founded in 1996, eOriginal is the trusted expert in electronic transaction management solutions, specializing in the post-execution management of financial asset documentation. eOriginal SmartSign® and eAsset™ Management Services enable an end-to-end solution for fully electronic transactions  must managed with the highest levels of security and compliance throughout their lifecycle. By treating every transaction as having assets that must be verifiably secure, legally compliant and enforceable, eOriginal provides its customers and partners with eCertainty™. For more information, please visit www.eoriginal.com or connect with us on LinkedIn, Facebook and Twitter.