FinTech firm will be sponsoring, exhibiting and speaking at SFIG's Annual ABS Vegas 2016,
the largest structured finance conference in the world
BALTIMORE, MD. — eOriginal, Inc., the digital transaction experts, today announced that it has joined the Structured Finance Industry Group, Inc. (SFIG) to support the growing importance of technology in the securitization market as it undergoes a digital transformation.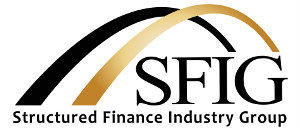 Through this specialized organization, eOriginal will have the opportunity to influence and educate the members of the structured finance industry, as well as become the latest organization to support a robust and liquid securitization market, realizing that securitization is an essential source of core funding for the real economy.
"The growing number of instances where there is a clear intersection between technology and finance has the potential to change certain aspects of the structured finance industry," said Richard Johns, Executive Director of SFIG. "With the addition of companies like eOriginal, we have the opportunity to bring together the voices of both sectors to not only drive reform, but empower industry-wide discussions on how technological change can be effectively and prudently integrated into asset-backed securitization."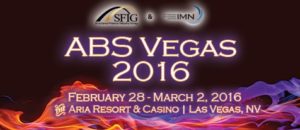 In support of its membership announcement, eOriginal will be sponsoring, exhibiting and speaking at SFIG's upcoming annual conference, ABS Vegas 2016, from Feb. 28 to March 2. Last year's ABS Vegas 2015 conference attracted over 6,500 industry participants, making it the largest structured finance conference in the world.
As the premier capital markets conferences focused on the structured finance and securitization markets, the semi-annual ABS (asset-backed securitization) conferences attract a full spectrum of industry participants including investors, issuers, financial intermediaries, regulators, law firms, accounting firms, technology firms, rating agencies, servicers and trustees.
John Jacobs, eOriginal's Director of Financial Technology Strategies, will serve as a panelist during the FinTech 101: Exploring the Role of Technology in Capital Markets session on Sunday, Feb. 28 at 4:40 p.m. Jacobs, a sought-after expert on Digital Transaction Management applications and integration within Financial Services, will be joined by Leo Efstathiou, CEO of Finsight; John Heck III, Managing Director, Business Development of Overture Technologies, Inc. and Manish Kapoor of the U.S. Securities and Exchange Commission. The panel will be moderated by Kathy Kelbaugh, Managing Director at RiskSpan.
"We are excited to not only support SFIG through our membership, but play an active role in discussing the evolution of technology and the future of finance within the FinTech and FinServ industries through our upcoming involvement with ABS Vegas," said Jacobs. "Securitization is a strong and effective financing tool for an ever-growing group of asset classes and through the use of innovative technological advances we are enabling market participants to do more than ever before."
About Structured Finance Industry Group, Inc.
Structured Finance Industry Group, Inc. ("SFIG") is a member-based, trade industry group focused on improving and strengthening the broader structured finance and securitization market. SFIG provides an inclusive network for securitization professionals to collaborate and, as industry leaders, drive necessary changes, be an advocate for the securitization community, share best practices and innovative ideas, and educate industry members through conferences and other programs. Members of SFIG represent all sectors of the securitization market including issuers, investors, financial intermediaries, law firms, accounting firms, technology firms, rating agencies, servicers, and trustees. Further information can be found at www.sfindustry.org