BALTIMORE – eOriginal, the digital transaction experts, today announced that it has become a member of the National Automotive Finance (NAF) Association. eOriginal elected to join the NAF Association as a result of its direct influence on both the non-prime auto financing industry and auto dealers in need of robust asset management solutions.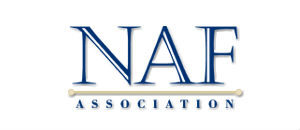 The NAF Association is the only automotive trade association exclusively serving the non-prime auto financing industry. The association is rooted in the belief that every consumer with the desire and means to purchase a vehicle should have fair, responsible and reasonable access to automotive financing. For nearly 20 years, the NAF Association has been supporting this vision by providing its members with regional workshops, education on the growth and changes within the industry and consumer credit compliance certification programs.
"We are excited to support the NAF Association's missions by assisting in the education of members on the topic of digital asset management," said Stephen Bisbee, President and CEO of eOriginal. "With the auto finance industry serving as a true leader in the adoption of eContracting and Digital Transaction Management, we know eOriginal is the perfect addition to this prominent association. It is important part of our growing relationship with the industry."
The NAF Association attracts all types of industry stakeholders, including lenders, dealers, regulators and innovative suppliers. As a member of the NAF Association, eOriginal joins partner FIS as well several eOriginal clients, including J D Byrider, NextGear Capital, and others.
"Since our inception we have strived to develop and maintain a forum built on transparency and trust to bring together a diverse group of industry players," said Jack Tracey, Executive Director of the National Automotive Finance Association. "With the addition of companies like eOriginal, we have the opportunity to facilitate powerful discussions on how technology can optimize the automotive lending process and become an industry best practice."
Through the integration of eSignature technology, such as eOriginal's SmartSign® Web Solution, eOriginal's auto finance customers have achieved faster closing and contracts and ancillary processes such as insurance and titling with straight through processing in a single transaction. This ensures that every contract generated has no errors or omissions, increasing both the satisfaction of the customer and the sales associate executing the contract.
Moreover, with eAsset® Management Services, eOriginal goes beyond the simple eSignature functionality by providing post-execution management solutions in a fully-compliant and secure platform. The platform supports vaulting services, transaction services and transferrable record services essential for nearly all companies and financial institutions within the industry to serve their needs of funding the sale and securitization of automotive retail installment contracts to consumers and businesses.