BALTIMORE – DocuSign, Inc. (DocuSign®) and eOriginal, Inc. today announced ApplePie Capital, the first marketplace lender solely dedicated to the franchise industry, has adopted Digital Transaction Management (DTM) through a joint solution. DocuSign and eOriginal are helping ApplePie Capital go fully digital with their loan origination and investment transaction processes to: provide customers with a simplified and efficient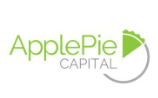 experience when securing loans; and provide security and compliance at mass market exchange levels to allow digital transactions to be managed and monetized in a way that mitigates risk and enhances trust among buyers and future investors.
With DocuSign's DTM platform and eOriginal's eAsset® Management Services, ApplePie Capital is reinventing franchise financing and enabling high-quality franchise brands, their franchisees, and investors to achieve growth in an efficient manner. The company prides itself on the mission of democratizing access to capital for franchise entrepreneurs and providing unprecedented access to the franchise debt asset class for investors.
Meeting and exceeding the expectations of the emerging marketplace lending industry, ApplePie Capital clients enjoy convenient access to review, digitally sign and manage franchise loan documents online to expedite the time it takes to process and close their loans. Once agreements have been DocuSigned, the digitally-signed documents are deposited into eOriginal's eAsset® Management Services fully digital environment where each is controlled as a secure and legally-binding Authoritative Copy throughout the remainder of the agreement, including securitization and collateralization processes.
QUOTES
"Digitally managing our loan applications and financial assets have helped us provide funding more quickly, accelerating our mission of providing efficient financing to franchise entrepreneurs," said ApplePie Capital CEO Denise Thomas. "When you pair this functionality with our new vaulting, transaction, and transferrable record capabilities, which attract and satisfy our investors, we are now able to position ourselves in unique and powerful ways within the industry."
"As the marketplace lending industry continues to grow, businesses and investors alike are looking to the leaders within the industry to provide innovative financial flexibility, while still ensuring the mitigation of risk through security and compliance," said eOriginal President and CEO Steve Bisbee. "ApplePie Capital is ahead of the curve and we believe the most successful marketplace lending companies will not only be fully digital, but have a solution to securitize their financial assets."
"The marketplace lending industry is all about the ease and speed of doing business," saidDocuSign's Chief Revenue Officer Neil Hudspith. "ApplePie Capital clients have been benefiting from their simplified and reduced origination process from the beginning; receiving capital faster without the hassles of reams of paperwork common with more traditional lenders. Going fully digital by standardizing on DocuSign's Digital Transaction Management platform with eOriginal's solution will take their investment services to the next level."
Individuals interested in learning more about ApplePie Capital may visit http://www.applepiecapital.com; in eOriginal may visit www.eOriginal.com; in DocuSign's DTM platform may visit https://www.docusign.com/solutions.