Solution Improves Capital Efficiency, Reduces Errors and Enhances Customer Experience
 October 3, 2018 – DocsDirect, a nationwide residential mortgage document provider, is pleased to announce its integration with eOriginal's digital mortgage solution. As a result, DocsDirect will be able to introduce a wide range of electronic closing solutions to their customers, while enabling the improved management of the eNote from execution through sale into the secondary markets.
"The DocsDirect development, operations, sales and compliance teams are extremely excited to be working closely with the professionals at eOriginal.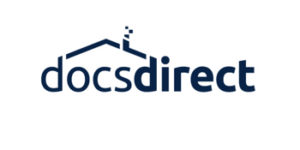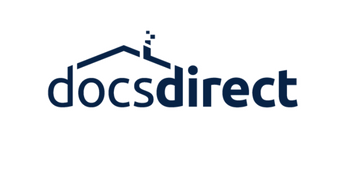 We look forward to bringing this digital mortgage closing experience to our customers while maintaining our commitment to regulatory compliance and personalized client service," said Terry Shaffer, head of Business Development with DocsDirect. "The collaboration also aligns with the Consumer Financial Protection Bureau's 'Know Before You Owe' initiative, which is designed to improve the homebuying experience for consumers."
With growing adoption, digital mortgage is delivering a competitive advantage and operational efficiencies that cannot be obtained through paper processes. The real estate finance industry is witnessing the value of digital closings and the benefits of speed and capital efficiencies in a competitive purchase market. eOriginal's technology is designed to provide clients with an enhanced experience, bringing greater scale, efficiency, and accuracy. The solution delivers a fully digital mortgage that meets regulatory requirements and is accepted by top lenders, the government-sponsored enterprises, and other stakeholders across the mortgage ecosystem.
"Mortgage stakeholders are increasingly seeking ways to maximize the benefits of digital solutions. We look forward to collaborating with DocsDirect to increase adoption across the mortgage ecosystem," said eOriginal's SVP and General Manager of Digital Mortgage Simon Moir. "eOriginal's digital mortgage technology provides DocsDirect the ability to create a SMARTDoc® eNote, execute the documents on eOriginal's eClosing platform, and manage the entire document package, including the eNote, within the eVault to support the servicing of the mortgage."
An industry pioneer and named to HousingWire's 2018 HW Tech100™, eOriginal supports all types of digital closing strategies that will scale in today's environment, including eNote-only closings and lender document closing. The solution has been pivotal to the scalability and adoption of technology in the mortgage ecosystem for companies such as Fannie Mae, Quicken Loans and MERSCORP Holdings, Inc. Fannie Mae's utilization of eOriginal's platform validated the benefits of the company's platform, including enhanced digital asset management capabilities, accelerated deployment, and reduced overall costs.
# # #
About DocsDirect
DocsDirect specializes in residential mortgage document preparation, regulatory compliance and fulfillment services nationwide.  DocsDirect interfaces with leading loan origination systems such as Ellie Mae Encompass, Calyx Point as well as any MISMO compliant system.  Founded in 1989, DocsDirect has a long history of providing superior customer service to the mortgage industry by expertly adapting to new technological advancements and regulatory changes.
About eOriginal
eOriginal guarantees trusted transactions of digital financial assets for all parties from the borrower to the secondary market. We do this by creating a 'digital original' document with all the legal and enforcement rights of a paper contract combined with the capital and operational efficiency of digitization. Our proven network provides certainty in how these digital assets are created and maintained, delivering the confidence, visibility and compliance lenders and buyers need. As a pioneer in the space, major financial institutions, leading law firms and credit ratings agencies have validated and rely on eOriginal as a trusted partner for digital lending transformation and management. For more information, visit www.eoriginal.com.