BALTIMORE, MD. — eOriginal, Inc., the digital transaction experts, today announced that Robert (Bob) W. Heard has joined its board of directors. Heard is CEO and founder of Credant Technologies, which was acquired by Dell in 2012. With triple-digit year-over-year monthly transaction growth in the digital transaction management industry, eOriginal is in a hyper growth stage. Heard's experience with guiding companies at every stage to successful outcomes will help guide eOriginal in this critical time.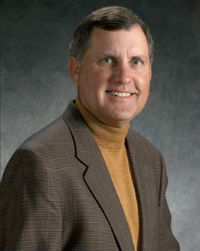 eOriginal's growth is due to companies that are striving to make financial transactions more efficient. The more efficient a business is, the higher its margins. Antiquated paper processes are a leading factor dragging down a company's efficiency. While Digital Transaction Management (DTM) is in the early adoption phase of the technology lifecycle curve, the early adopters that have made the move to go digital are promoting DTM's benefits to peers.
According to Aragon Research, Inc., DTM was a $500 to $700 million market in 2014 and is poised to grow to $30 billion by 2020. eOriginal, one of the first companies to offer end-to-end asset management services in a fully digital environment, is uniquely positioned to capitalize on this growth as DTM technology moves from the early adopter stage. With the addition of its Datalytics™ solution and eMortgage platform, which open up mortgage, audit and compliance use cases, the company expects exponential growth over the next several years.
"People are the most important piece of a successful company. When you have the right individuals and the larger teams are united, you have 90 percent of the battle to succeed won. eOriginal has that – from the board to management and employees, everyone is excited and passionate about what they're doing," said Heard. "In my experience, the second key element is having a leader that has integrity, is trustworthy and is a good listener, and eOriginal's CEO, Steve Bisbee, has those qualities. I look forward to joining the team and helping the company deliver on its game-changing opportunity."
Prior to founding Credant Technologies in 2001, Heard served in a variety of sales, marketing and management roles at companies at various stages of growth, including IBM and Entrust. Heard attributes much of his success to his varied experience. During his tenure at the helm of Credant, he was named an Ernst & Young 2005 Entrepreneur of the Year, and the company was ranked the No. 1 fastest-growing privately held security company in 2007 and 2008.
"Bob's well-rounded and deep knowledge of the overall marketplace will be a great asset to eOriginal in our commitment to be the gold standard for digital transaction management," said Stephen Bisbee, president and CEO of eOriginal. "He's been a part of three different companies that all attained positive liquidity. His experience will help us anticipate and respond to what's ahead, including new competitors entering the market and new challenges."
Through its eAsset® Management platform, eOriginal provides the maintenance, control and use of critical documents that have an intrinsic value in a fully electronic environment, storing and protecting these assets throughout their entire lifecycle, including post-signature execution. By maintaining the authenticity of original documents, the identity of the signatories and the integrity of the content, eOriginal enables customers to realize the true benefits of fully electronic transactions and the resulting business process improvements.