BALTIMORE – eOriginal, Inc., the digital transaction experts, today announced that Aragon Research, a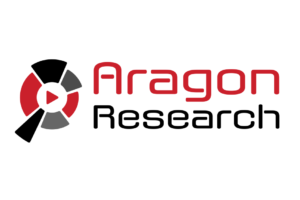 leading technology analyst firm, released a report titled, Digital Transaction Management and the Rise of Digital Assets, which identifies DTM Asset Management as critical for enterprises and highlights eOriginal as the best known provider of Digital Transaction Management (DTM) Asset Management services.
"Enterprises particularly need to identify their critical documents that are tied to both financial transactions and assets. These documents are the reason that DTM of assets exist and the growing need to protect and track them is why we expect DTM Asset Management to become one of the most important parts of the DTM Platform," according to the report.
As the trend of paperless transactions continues to grow rapidly throughout 2015, Aragon Research argues that enterprises need to widen their current scope of transaction management, to include not only the digital signature execution, but the full lifecycle management of financial assets in a fully electronic environment. This full lifecycle management is defined by Aragon Research as DTM Asset Management, where assets can include documents such as consumer loans, real estate notes and commercial equipment leases.
In the report, Aragon Research clearly defines the differences between DTM Asset Management and Enterprise Content Management (ECM); emphasizing the intricacy of functionality required by DTM Asset Management, which includes the transaction services, transferable record services and vaulting services. According to Lundy, "only a few providers currently focus on DTM Asset Management; the best known is eOriginal, Inc."
To capitalize on the digital nature of financial assets post-signature execution, businesses must meet specific regulatory requirements; these requirements are upheld due to the fact that financial assets often become transferrable records, used by businesses for sale, securitization or collateralization.
Key highlights of the report include:
"DTM is poised to grow into a $30-billion market by 2020."
"The top businesses that need the management of digital assets include banks, credit unions, independent lessors and those that leverage mortgages, equipment leases, and vehicle and consumer financing. Asset management is also required by the rising marketplace/peer-to-peer financial services players supporting education, aerospace, security systems, solar, timeshare/vacation ownership and a variety of consumer-driven transactions."
"The common critical factor is that, when a document is an asset, it must be closely managed and tracked as a transferable record. By treating all such assets as transferable records, the documents may be used by the business as collateral, sold, or transferred as part of a securitization to provide cash for business operations."
---

Download the Research Note: