Accelerating Transactions and Increasing Transparency Through Technology
As marketplace lending continues to mature, stakeholders understand the need to improve the digital processes surrounding the entire lending lifecycle. From ensuring the integrity of assets to providing managed access to key third parties to expediting processes by staying digital, eOriginal is committed to providing expertise to the industry as online lending continues to expand and converge with traditional lending.
eOriginal's eAsset® Management solution delivers unprecedented transparency into the assets being purchased, their legal chain of custody and a complete audit trail and metadata. A member of the Marketplace Lending Association, eOriginal provides an industry-leading solution for asset verification and transfer validation that will elevate confidence in online lending and financing processes of the industry.
Security and compliance at mass market exchange levels, which allow digital transactions to be managed and monetized in a way that mitigates risk and provides trust to buyers and future investors.
Detect alterations and ensure the integrity of individual loan contracts, pools of assets and corresponding data in a secure environment.
Tamper-proof and encryption-level security for document authentication combined with real-time alerts for compliance verification, complete visibility and reporting.
Minimize manual contract-level review with automated quality control to more quickly package contracts for securitization.
Ensure ongoing compliance with internal and external guidelines.
Join the growing ecosystem of banks, originators, lenders, investors, funders, and other key decision-makers that trust eOriginal.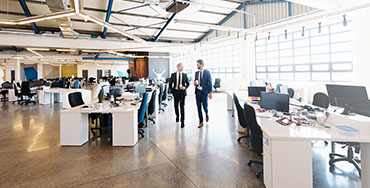 "I am passionate about working with disruptive companies that are improving transparency, governance and risk management in a paperless environment and excited to work with eOriginal as they rapidly advance the end-to-end digital solutions for numerous industries."
Ron Suber, former president of Prosper Marketplace and industry pioneer