REQUIREMENTS
As part of a broad digital transformation initiative, Kinecta wanted a more secure and effective way to preserve valuable documents, especially in its indirect lending business. Without a fully digital environment, the transfer of loan ownership involves an inefficient hybrid process where documents are eSigned but physical copies are shipped to credit unions when the assets are acquired, creating a high degree of uncertainty and risk.
Through a referral by DocuSign, its eSignature vendor, and an eOriginal partner, Kinecta saw an opportunity to integrate the most compliant and credible process in the lending market. Trusted by top financial institutions, all rating agencies and major legal counsel, eOriginal's expertise and experience in digital lending transformation assured Kinecta that it had found the right partner.
SOLUTION
Upon eSigning loan documents, the eOriginal solution creates an authoritative copy, also known as the 'digital original' asset—offering the legal and enforceable rights of a paper document—with an auditable chain of custody and control.
The eOriginal solution:
Eliminated concerns about the validity of electronic agreements
Fully complies with all authoritative copy criteria of UCC Article 9-105 for control of electronic chattel paper
Put Kinecta in a prime position to take advantage of the growing number of indirect channels available, via online originators or aggregators, such as OpenRoad Lending
Enabled Kinecta to acquire auto loans at lower operational costs, while accelerating speed and capital efficiency
RESULTS
Empowered by an innovative mindset and a commitment to digital transformation, Kinecta uses eSignature and the eOriginal solution to elevate trust, improve operational efficiency, and accelerate movement of capital. Additionally, by using eOriginal to connect to a growing digital lending ecosystem, Kinecta Federal Credit Union has also expanded revenue opportunities.
Kinecta's indirect loans have grown more than 200 percent a month, reaching more than $50 million
Working with other lenders such as OpenRoad Lending, Fleet, and others, Kinecta is able to purchase auto loans from online originators across the country
With integration of digital technologies, Kinecta has driven a 10 to 15 percent increase in auto loans through online originators
Download full copy here.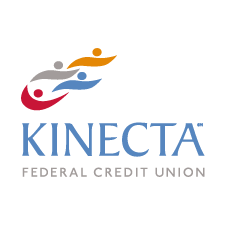 "When Kinecta started doing business with eOriginal in 2012, we were doing about $20 million per month in gross paper in indirect loans. Now, we are doing $50 million per month, and are at about 1,000 indirect loans per month. It's big business."
– Kirk Fox, Manager of Consumer Lending, Kinecta Federal Credit Union