Earlier this month, John Jacobs, eOriginal's Director of Sales Operations, joined a leading vendor panel at the California FinTech Technology Forum – an intimate event hosted at DocuSign's headquarters in San Francisco, Calif. that brought together lending platforms, rating agencies and service providers to exchange ideas about operational best practices.
The one-day event co-hosted by California FinTech Network and our partner DocuSign helped facilitate discussions and networking on topics such as industry best practices and the need for uniform processes. The newly-born California FinTech Network is a non-profit trade organization for professionals, founders, executives and investors that work and invest in the financial technology sector.
As an exclusive collaborative event, the occasion attracted numerous leaders in the space, including eOriginal customers Funding Circle, 1st Associates, PayOff, ApplePie Capital and Earnest. Other key players in attendance included Prosper Marketplace, Kabbage, Avant, Patch of Land and more.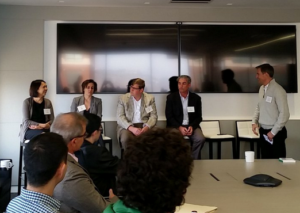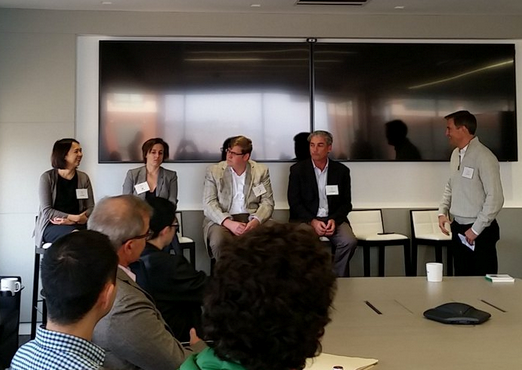 Speakers during the event, in addition to John Jacobs, included representatives from Funding Circle, Prosper Marketplace, PWC, LendUp, Kabbage, 1st Associates, KBRA, Wells Fargo, TransUnion and Lexis Nexis.
As we have frequently discussed, the marketplace lending arena has experienced unprecedented rapid growth, and marketplace lenders are dominating the FinTech venture capital space. With regulatory scrutiny on the rise, uniform processes are a must, and the vendors on the panel represented every key facet of the digital lending process.
eOriginal is a champion of creating standards for the management of digital financial assets, with its CEO Stephen Bisbee playing an active role in the legislation around the acceptance of eSignature and digital technology.
Digital contracts that lack post-signature management are often viewed as too risky by financial partners who often perceive marketplace lending – rightly or wrongly – as  the "wild west". As financial assets, it is essential to manage and track the post-signature life of such contracts to ensure the revenue stream for the owner. This is key in complying with regulatory conditions, obtaining rating agency approval, and receiving acceptance from financial partners.