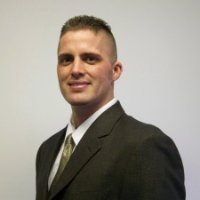 Why Protection of Investments (POI) for Digital Transactions is The New ROI
Return on Investment (ROI) is a critical motivator for Companies looking to take their business process electronic and move toward fully digital contract transactions. "Electronic Savings" is what businesses realize in moving away from carbon copies; however, Protection of Investments (POI), should be just as critical as the ROI factor when considering digital transaction management solutions. Here's why:
I have a close friend, Jeff Trumpentchi, who is the Managing Director at Capital Investment Equity, and on a daily basis handles multi-million dollars both in digital and paper financial contracts with eOriginal's eAsset™ Management Platform. These contracts are bought, sold, stored, transferred, securitized…etc.  Jeff recently shared with me that at any given time, one tiny mistake on one of these contracts could cost him upwards of $250k.
We got to talking more in depth on the risks of contracts being executed incorrectly, "It's not just about the ROI when going electronic" he said. "It's knowing that my investments are 100% protected and that when I'm executing or selling pooled contracts in the secondary market, they are done properly or else I could lose a million dollars." He's right, Protection of Investments, should be a key metric when determining the ROI. When contracts are executed digitally, the reduction in errors is huge, ensuring your asset is protected from the time it's signed and through post-execution of the contract. Organizations should be asking themselves, "What does our process for originating and executing carbon contracts do to protect our risk of error-filled contracts, and how much loss are we willing to take on these contracts?"
When originating documents electronically via a digital transaction solution, the error rate reduction is substantial, however, depending on the solution, an audit trail should be documenting all elements of the contract's lifecycle. eOriginal calls this unique evidence chain for documents: eCertainty®, guaranteeing that a digital solution ensures that your electronic contracts are secure, defendable, proven and compliant, thus guaranteeing a legally binding contract.
In Mr. Trumpentchi's case, using our solution has given him an instant ROI, but adding to that he has complete POI. He can sleep better at night knowing that his digital assets are secure and protected, offsetting his risk of contract mistakes and ensuring top funding for his digitally executed transactions.
Choosing the right digital solution can create this security by ensuring that contracts are more effectively captured, error-free, monitored, transferred and stored.