Reform rules for asset-backed securities continue to get tougher. Enhanced disclosures, transparency and reporting are now a requirement for organizations in the securitization market. Loan-level disclosure for assets like automobile loans, commercial mortgages and other high-value contracts, are necessary to protect investors and facilitate capital formation in the securitization sector.
eOriginal has numerous customers that use our eAsset® Management Platform to initiate eSigning and processing of asset-level contracts for securitization and collateralization in the secondary market.
The Four Disrupters to Business Processes
In surveying our customer database it was discovered that our platform is regularly used for audit because it provides companies with a single source for all Electronic Original® copies tied to a loan, enabling them to assemble a package of loans digitally.
While useful, this was still proving to be a tedious process for auditors and eOriginal determined that there was a strong need for a real-time audit and reporting solution.
If your organization currently deals with the below four disrupters in your business process on a regular basis, then Datalytics™ would be the perfect solution for your company.
Do you currently have a cumbersome manual audit process?
Is your organization required to provide a full chain of custody for documents and data?
Are there several silos within your organization that make the audit process difficult when accessing information?
Are new regulations requiring your company to provide greater detail into your loans?
Real-Time Auditing and Reporting
With Datalytics, eOriginal customers have complete visibility into their asset-level data through user configurable dashboards that can generate audit and operating reports. Users can enable real-time monitoring and alert members of their team of changes in key performance and risk indicators with notifications. Users have the ability to create custom dashboards for audit, operations and securitization.
Want to Learn More?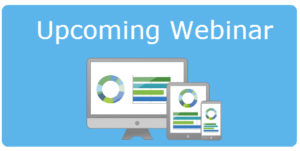 This afternoon eOriginal is providing its customers with an exclusive private webinar to experience the solution in action, showing first-hand exactly how it will revolutionize audit and compliance processes.  Today's event is by invitation only however, if you believe your company would benefit from a solution like this, please reach out at sales(at)eoriginal.com.