The marketplace lending industry, known to some as Peer-to-Peer (P2P) lending, continues to grow rapidly as consumers and small to mid-market businesses look for new, innovative ways to secure financing. Marketplace lending is, just as it name suggests, a crowdfunded community space that lives entirely within an online platform where lenders and borrows can find one another, all without the involvement of banks or credit card companies.
A Brief History of Marketplace Lending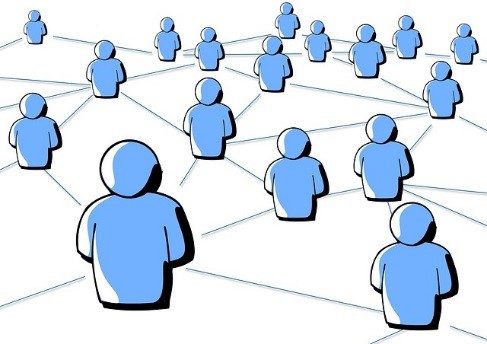 While the rise of marketplace lending can be accredited to the frustration toward the U.S. banking system during the U.S. economic crisis of 2007, as banks began limiting their lending capabilities, the acceleration of the industry has only occurred over the past several years. This can be attributed to the growing popularity of online transactions, in an ecommerce space as well as a financial space, to meet the growing demands for convenience, speed, and efficiency.
Disrupting the traditional lending model, borrowers can save money on interest costs, and investors are supplied with a diversified pool of loans. The process is simplified and accelerated, cutting out the time and costs of filling out lengthy, and often tedious, paperwork to apply for the loan and secure a line of credit.
In an age of digital transformation in the financing industries, marketplace lenders are often starting with the advance technology and practices that other financial industries are just now starting to adopt at higher rates. For example, the loan application process, which could take on average about 25 hours through a conventional loan method, is now truncated into a mere 30 minutes or less, and with just a click of a button.
According to a September 2014 Forbes article titled "Alternative Online Lenders Fill Funding Needs for Small Businesses", while traditional lenders often focus on a small business owners' personal credit history and key metrics of their business during the loan approval process, marketplace lending has employed new, innovative tactics to evaluate the health of a business. These include: predictive modeling, data aggregation, and electronic payment technology.
Addressing the Risk
While lending platforms are required to comply with the same federal and state consumer lending laws that banks are currently required to meet, many within the financing sector still having growing concerns of the industry and question whether this level of compliance is enough to provide safety and stability. One of the criticisms of marketplace lenders, and often noted limiting factors, is their ability to properly manage risk, both in providing credit and securitizing their financial assets. There are answers to these growing concerns….
For marketplace platform companies, a full end-to-digital asset management solution (such as our eOriginal's eAsset® Management Platform) securitizes every financial asset for the lifecycle of the loan. For needs ranging from secure storage to pledging or collateralizing in the secondary market, eOriginal treats each and every transaction within the platform as a financial asset that must be verifiably secure, legally compliant and enforceable.
By eliminating confusion with a proven process, the marketplace platform companies can address all the elements required to develop UETA and ESIGN compliant applications. This level of security and compliance mirrors that of mass market exchange and allow  digital transactions to be managed and monetized in a way that mitigates risk and provides trust to buyers and future investors.
The asset document repository also allows businesses the opportunity to tightly control and track access, status changes, and retention policies of their eAsset documents, providing the highest levels of protection and compliance through the use of digital tamper seals and the most detailed audit trail and reporting functionalities available in the marketplace.
LendIt USA: World's Largest Annual Gathering of the Online Lending Community
eOriginal will be in attendance at the upcoming industry conference, LendIt USA, in NYC on April 13 – 15, 2015 to join in the conversation of the emerging industry.
LendIt USA is known as the world's largest annual gathering of the online lending community. Two prominent eOriginal customers, SoFi and Funding Circle, are sponsors of this year's event.If you would like to schedule a meeting with John Jacobs, Director of Business Development, or Randy Crow, Senior Vice-President of Sales, while at the conference to learn how eOriginal is an integral part of this industry, contact Ryan Asdenti: rasdenti@eoriginal.com.