Solar is no longer the energy industry's younger, pesky, and inexperienced sibling. According to a RenewableEnergyWorld.com article, "Solar Outlook 2015: Still Growing, But No Longer Energy's Young Kid," the questions surrounding the solar industry are not focused on if the industry will grow, but rather by how much. And for an industry that is often considered young and even ahead of its time, that is a very good sign.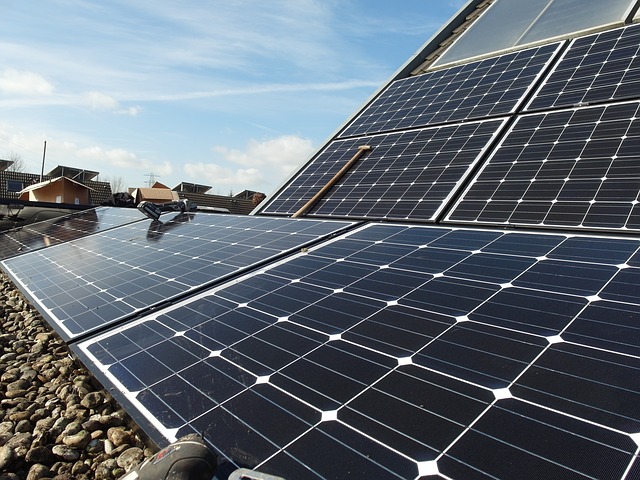 Long-time energy writer Elisa Wood of RenewableEnergyWorld.com states, "The U.S. is on pace to complete its one millionth installation in 2015, according to a report by the Solar Energy Industries Association and GTM Research. This follows a 36 percent increase in solar PV installations over last year." Within the past two years, solar companies have installed more solar energy equipment than the previous 38 years.
So Why the Sudden Influx of Interest with Solar Energy?
Once thought of as an expensive, elite technology, solar panels are now becoming something the common household owner can easily and affordably implement. Solar equipment is becoming cheaper to build, and thus cheaper to finance.
Everyday Americans are becoming increasingly educated on the industry, understanding how solar energy costs less than traditional power in most markets. What is stopping most homeowners is the inaccurate notion that the price tag is unfeasible for the average household budget. Solar power panels, often thought of as expensive technology, are actually becoming increasingly affordable. In fact, most solar power panel companies offer installation of a solar power system on a home for little to no upfront costs.
Many solar power companies are beginning to offer several options for financing to make the technology more available to homeowners. This includes, but is not limited to: purchasing through a loan, leasing the equipment, or outright purchasing it. For those who loan the equipment, unlike other loans, you can pay off your loan with monthly payments based on the electricity the system produces. For those who lease the equipment, there is often a $0 down payment where the homeowner pays for the power they produce at a lower energy rate.
Growth and Asset Management
As more and more residents and businesses adopt solar technology, the solar story is maturing; transitioning from merely adoption to new adoption and maintenance of past adopters. With most systems offering 20 to 30 years of warranties, the early adopters are facing the beginning of long-term maintenance questions surrounding technical performance and degradation issues. According to Wood, "this gives rise to a new market for asset management services that not only optimize the physical plant, but also maintain contracts, and manage on-going costs and financials, such as insurance premiums."
While fully electronic transactions for solar financing and leasing companies deliver on the promise of improved customer service and reduced transaction costs, solar companies need to begin focusing on what happens in the long-term with their financial assets. This will allow businesses to pursue answers to new market problems and create innovation, all while managing their assets' entire financial lifecycle.
eOriginal and the Solar Industry
eOriginal is sponsoring and exhibiting at IMN's Sunshine Backed Bonds Conference: Exploring the Role of Securitization in Powering Renewable Energy Finance. During the two day conference, visit us at our booth and learn how to accelerate and simplify your business processes. For more information visit: https://www.eoriginal.com/news/Sunshine-Backed-Bonds-2015.html.