OpenRoad Lending, located in the Dallas-Fort Worth area, is an award-winning auto finance company. An eOriginal client since 2014, OpenRoad Lending customizes the loan options for borrowers, and helps accomplish refinance goals. As a nationally recognized innovator in auto finance, digital platforms are essential to the OpenRoad Lending application and approval process.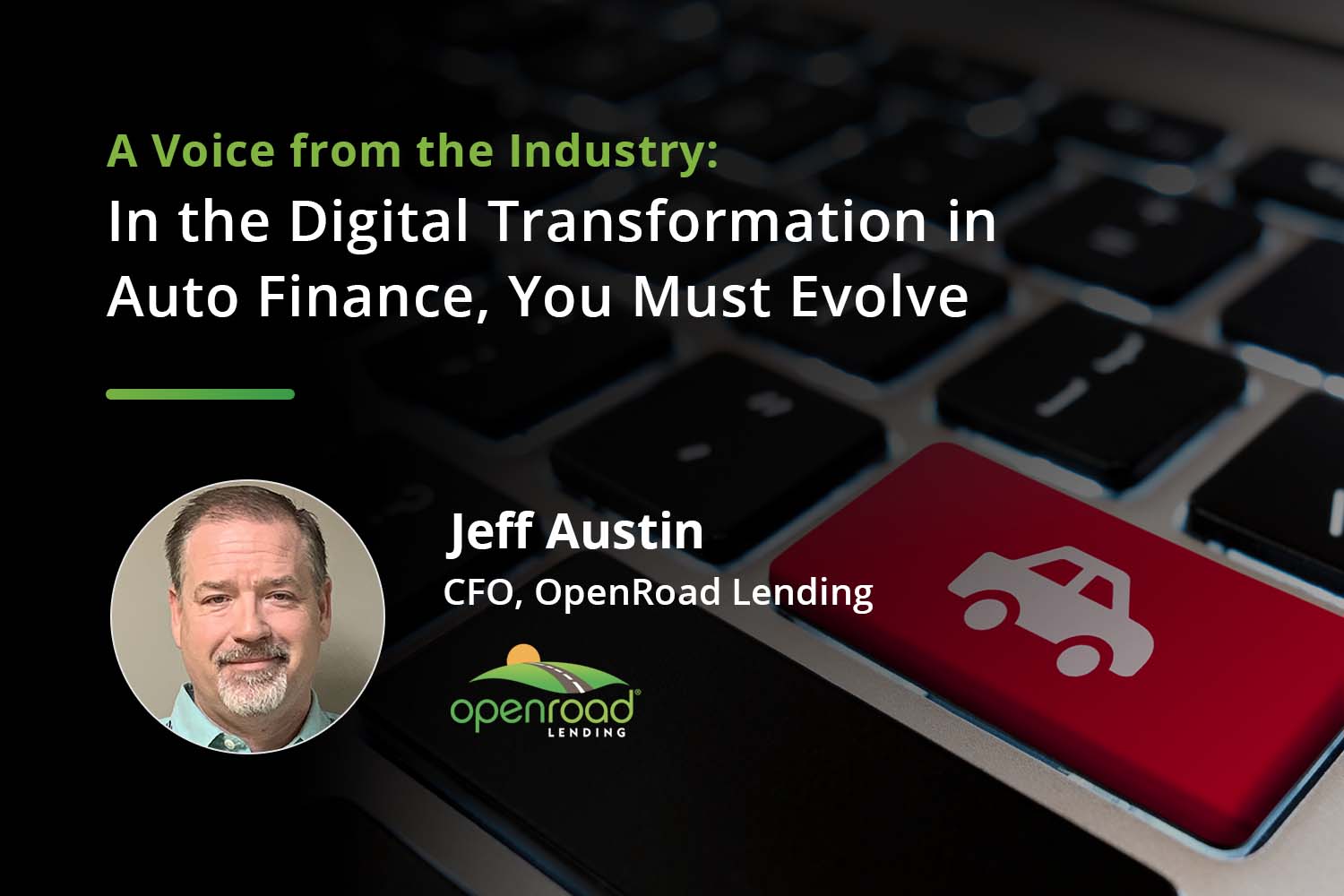 By integrating eSignature, OpenRoad Lending significantly reduces human errors that disrupt the ability to close loans for new or used car purchases, or for auto refinancing agreements, while also avoiding many of the costs related to paper reproduction and storage that burden its competitors still using traditional ink-and-paper processes.
Furthermore, OpenRoad Lending captures even more value during the post-signature execution of the loan documents by capturing "digital original" documents that can be managed throughout their lifecycle, ensuring the ability to pledge, sell, and securitize digital assets. eSignature increases the close rate and reduces cycle time as compared to paper-based transactions.
OpenRoad Lending's commitment to innovations and staying ahead of the competition has strengthened its position in the market and was recognized by Inc. Magazine as the 37th fastest growing private company in the United States.
Through it all, OpenRoad Lending's Chief Financial Officer Jeff Austin has been there, driving innovation and pushing to integrate technology through the auto finance process. Jeff joined eOriginal to answer a few questions about the state of the industry and the role of technology.
What is the key to building an end-to-end digital lending system?
Commitment from the entire organization to make changes. All it takes is one group, like legal or compliance, to kill it. Usually, the sales people or the people closing the loans are on board, but if funding, legal, or compliance put up roadblocks, the change can be slowed or stopped entirely. The organization has to want to change its processes.
What is driving the transformation of auto finance?
I don't believe there is any transformation. The changes that occur are evolutionary, rather than revolutionary. We keep hearing how this or that new website or service is going to revolutionize the industry. The industry is made up of dinosaurs (car dealers), and they aren't going to let go of franchise laws, or anything to protect or allow them, to change dramatically. Some new car buying services are popping up, but those are only for used cars. Refinance is also gaining traction as an alternative to participating in the auto finance segment without all the noise of the dealership world. On the other end of the transaction, you have state departments of motor vehicles (DMVs), who are extremely slow to adopt, so even if you could eSign documents at the beginning, you still have to deal with antiquated DMV rules, which don't allow for eSigned title apps or powers of attorney (POAs) to execute on behalf of the buyer. At the end of the day, you will often still be tied to traditional methods or, at the very least, a hybrid process, and have to deal with major steps in paper. Financial institutions need to have a few of these pieces in place so that, when the dinosaurs do adopt, they can be first in the market.
How can credit unions alter the digital auto finance landscape?
Credit unions have the most ability to change the landscape. Typically, they are smaller, so they can be nimbler. They usually have great rates, so in order to get access they can require the dealers to behave in a certain way, or even consumers. The downside is, many credit unions are poorly run, or operate with a "non-profit" mentality, so they don't have a commitment to innovate or the ability to fund change. Today, the ones that are well run have an open playing field to dominate the market, and so they do.