For the second time this year, eOriginal has given me the opportunity to travel somewhere I've never been before.  You may recall I went to San Francisco for the first time in February, and now it's time to go to Las Vegas!
Auto Finance Heads to Vegas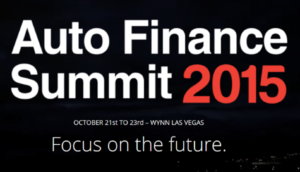 eOriginal will be exhibiting at the Auto Finance Summit taking place at the Wynn Las Vegas from October 21-23.
A majority of lender and dealers in the auto finance industry have been migrating their lending and financing processes to the digital world, but with that change they are subjecting themselves to a number of compliance and security requirements of which not all are aware.
Moreover, we are also starting to see a shift by custodial banks, like U.S. Bank, move to digital transactions, which is in turn accelerating the adoption rate of digital processes by more lenders for more transactions.
We are excited to discuss how eContracting with our Digital Transaction Management (DTM) offering can mitigate those risks and provide lasting benefits for lenders, dealers and customers.

Understanding Legal Compliance and Asset Ownership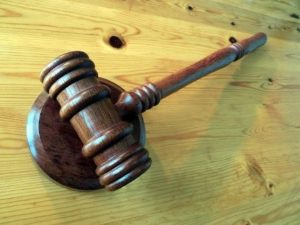 While many attendees to the show may be excited to play a little roulette or blackjack, they are less inclined to gamble with their financial assets.
With the eOriginal solution you can rest assured that your financial assets meet every law and requirement related to digital transactions.  Not only does our solution follow all of the laws and rules set forth by The Uniform Electronic Transaction Act (UETA), the E-Sigh Act, and UCC 9-105, but our very own CEO Steve Bisbee was one of the legal experts that created the framework for UETA and UCC 9-105.
Explaining how DTM works to your investors, funders and buyers, can be a challenge, but once you understand the benefits and how ownership of financial assets is established, it is easy to convince them the investment is a good idea.
In the paper world, ownership is established by who is in possession of the wet ink copy of an asset.  Before you choose an e-Signature and cloud storage solution for your electronic assets, you need to make sure the solution meets the guidelines set forth by the courts to prove this same level of ownership that exists in the paper world.
Lucky for you, we meet all five requirements, including access/rights management, retention of integrity and detailed audit trail backed by encryption and tamper seal.
If you collateralize or securitize your assets to such investors and funders, they can be confident in knowing that the electronic asset you are passing to them is the one true original version.  eOriginal is also accepted by all major ratings agencies and has relationships with eight of the top 10 U.S. banks.

eContracting Benefits
Your next question is surely going to be, "This is all great!  But what are the benefits?"  The number one benefit of going digital in the auto finance industry is a shortened process with customers.
A typical customer that is completing a paper contract will take an hour; the same electronic contract can take be completed in minutes.  Going digital also decreases funding time and improves operations especially by catching errors automatically, unlike the paper process.  Dealers that utilize eContracting also see a much higher overall satisfaction rating than those that don't.
To learn more about this and the many other ways eOriginal can help your company in its digital migration stop by and see us at booth 134.  We are looking forward to seeing you in Vegas!

Can't Make it to the Conference?
Download Our White Paper: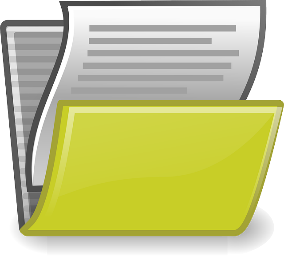 Demystifiying eContracting for Auto Finance
Best Practices to Find a Solution that Improves Efficiency and Accelerates Funding
While leading automotive financing companies have used eContracting to drive major benefits in terms of both profits and streamlined operational performance, there are many facets that need to be taken into account.
Read More about Our Role in the Industry: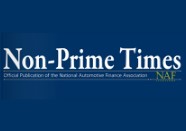 Digital Transaction Management:
The Road to Innovative Financing Services and Processes
The road to innovation through Digital Transaction Management (DTM) within the non-prime automotive industry is not a simple narrative about businesses simply needing to move beyond the comfort zone of paper.