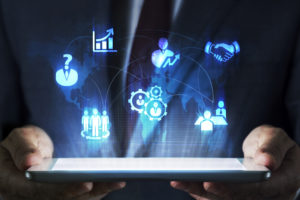 Last month, Upstart, an eOriginal client and one of the largest marketplace lenders in the U.S., received a no-action letter from the Consumer Finance Protection Bureau (CFPB). The no-action letter recognizes Upstart's value and validity of the use of alternative data to make lending decisions and provide borrowers with improved rates.
As we've stated before, confidence and certainty are critical concepts for investors and the CFPB echoes the importance stating:
"As a condition of the no-action letter, Upstart will regularly report lending and compliance information to the CFPB to mitigate risk to consumers and aid the Bureau's understanding of the real-world impact of alternative data on lending decision making."
The use of alternative data ties personal financial conduct related information that makes transactions more efficient and consumer-friendly. Mobile bill payments and electronic deposits and withdrawal transactions are some ways alternative data is used.
To mitigate risk for all, the procedure includes Upstart providing the CFPB with periodic reports using alternative data. This process will give the CFPB better insight to the real-world impact from marketplace lending (MPL) practices.
What is the Significance of the No-Action Letter for Marketplace Lenders? 
To break it down in layman's terms, the CFPB's no-action letter is stating that Upstart's model for underwriting and pricing applications is satisfactory and based on the data shared by Upstart, the Bureau hopes to gain further understanding on how this MPL's business model will impact access to credit as well as compliance and risk mitigation. Additionally, the CFPB does not have any intent to begin supervisory or enforcement action against Upstart, but also notes that the letter does not serve as an endorsement.
eOriginal applauds this MPL milestone and we believe that this drives home the impact and importance of digital transaction management. As we stated previously, "DTM removes the ambiguity from alternative lending and from an investor perspective, this provides structure post-signature to create a secure, consistent and scalable process that will assure asset verification and validation.
Data is Key
While the intention of the no-action letter focused on providing a consumer-friendly lending environment, other lenders, besides Upstart, will benefit from this as well. Broader data being used helps elevate solutions for Upstart and the entire marketplace lending industry. This is a right step in the direction in legitimizing the process of the online lending platform.
In addition to the CFPB's no-action letter, Upstart received further validation on its use of best-practices earlier this year when it completed its first loan securitization. The securitization was important not only because it provides financing and liquidity, but it is also a symbol of process maturing and provides visibility into a lender's credit performance.
Online consumer lending is still a maturing segment of the lending and financing industry, which means everyone is still learning – and gaining confidence – in the capabilities it possesses. The no-action letter is a step toward wider acceptance. Moreover, it enables the next stage as the industry develops better technology and practices in understanding that data.