For the past few years, Orchard Platform has served as not just a technology and infrastructure provider for marketplace lending, but has also filled a vital role in educating consumers, investors and regulators on the inner-workings of the burgeoning industry. Orchard's greatest tool in this endeavor is its Lendscape Infographic, which depicts the intricacies and relationships of key players in the online lending ecosystem, including investors, borrowers, verification providers, custodians, servicers, originators and more.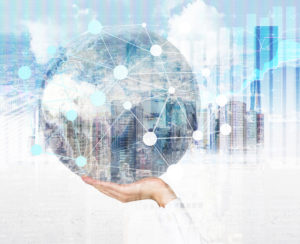 Of course, in a fast-moving industry like marketplace lending, that means frequent updates as more and more companies understand how to fit into the ecosystem. Moreover, these changes spur an ongoing evolution in the conversation surrounding marketplace lending. As noted by Orchard:
The influx of institutional capital into marketplace lending has been apparent for quite some time now and continues to be visible in updates made to the Lendscape. Experiencing the greatest growth, the institutional investor section increased over 20% to include new players such as New York Life, Alliance Bernstein, Pine River, Theorem LP and BlueCub Capital. In keeping with the increased investment in the space, an entirely new section was added to identify key leverage providers, including Capital One, Goldman Sachs, Citi and Macquarie. On the originator side, Small Business was the asset class to grow the most, adding growing lenders such as Swift Capital, Rapid Advance, and Herio Capital.
In addition to Orchard's summary, eOriginal's Advisory Board Member and Prosper President Ron Suber is also involved in the conversation. In regard to the ecosystem of today, he mentioned, "Working closely with borrowers and investors, the marketplace platforms curate who may borrow and at what rate of interest, and which types of investor are eligible to supply that demand. That's why credit underwriting is of such fundamental importance within the industry. The ability of a given marketplace to price assets accurately is the key factor in determining whether the investments that it facilitates will be successful."
An ecosystem is defined as a complex network or interconnected system. Similar to how organisms live in conjunction with the nonliving components of their environment to form a community, the digital lending ecosystem functions in a similar fashion, with borrowers, lenders, platforms and investors working closely together.
The refreshed Orchard Lendscape does an excellent job capturing the diversity of the market, the distribution of funds and illustrating the industry's growth. In addition, eOriginal was excited to be included in the Verification bucket of the infographic and can't stress the importance of this integral step in the process.
As the online lending ecosystem continues to advance, stakeholders are concerned with the processes surrounding digital transactions, the integrity of what is being purchased, speed of execution and enabling processes that allow a multitude of players in different roles to participate in a user-friendly fashion, all while keeping rights, privileges and regulation in mind.
As I noted previously, "It is critical to enhance and extend digital transaction capabilities to more securely manage and transfer loan agreements as financial assets once completed and signed." He continued, "To support industry-wide adoption, processes must support best practices to verify and authenticate with transparency for funders, investors, custodians, rating agencies, customers and growing needs."
The complexity of the online lending ecosystem continues to expand and we couldn't be happier to participate in the conversation. If you have questions, please don't hesitate to contact one of our digital transaction experts today.