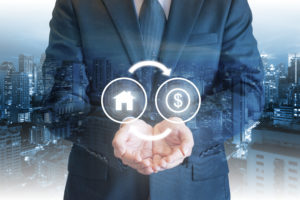 When the mortgage industry began its shift away from paper-based practices, the first phase largely focused on "front-end" application processes that improved the borrower experience. However, as mortgage continues its move to digital, phase two is clearly centered around the closing, or the electronic closing (eClosing), which includes providing the lender with operational and capital efficiency gains with technology.
Previously, misunderstanding around the legal parameters, enforceability and transferability of electronic promissory notes (eNotes), made wide-spread adoption slow. However, continued market acceptance and case law regarding the validity and enforceability are extremely encouraging and play a major role in mortgage's digital revolution. Better data, enhanced compliance and improved processes are key components when it comes to creating an asset that can be moved digitally through the secondary market and innovative technology is key to meeting these needs.
Yes, eNotes are Legal!
Buckley Sandler's recent white paper, Enabled by Lenders, Embraced by Borrowers, Enforced by the Courts: What You Need to Know about eNotes, drills down on the eNote and states, "The mortgage industry is now poised to truly move towards the digital transformation of the full mortgage loan, including all segments of the mortgage lifecycle including application and initial disclosure delivery, closing, notarization, recording and securitization." MERSCORP Holdings, Inc. engaged Buckley Sandler to author the white paper.
The eNote is an integral component of the mortgage process and the white paper notes, "eNotes confer clear and demonstrated benefits on both the mortgage industry and consumers through improved convenience, quality control and transaction speed."
In addition to the white paper, Margo Tank, a partner at Buckley Sandler, previously examined verdicts that set important precedents for paperless mortgage stating, "Two separate court decisions have recently set the precedent that electronically signed promissory notes secured by real property (eNotes) are legally enforceable by lenders. These decisions address many concerns held by investors about buying eNotes and suggests further clarity may have to come from case law as the digital mortgage industry matures."
Leading the Charge at Digital Mortgage 2017
To say that we are encouraged by recent progress in the digital mortgage space would be an understatement. Technology and innovation have streamlined the mortgage process and provided an avenue to enhance loan quality and reduce costs to both lenders and borrowers.
To successfully navigate the transition to a digital mortgage process, organizations need a partner that understands the landscape and can advise best practices to quickly deploy and scale with a real ROI. The eOriginal team is here to help. Please schedule a meeting with us at the event to discuss how we can help your organization move away from paper-based processes.