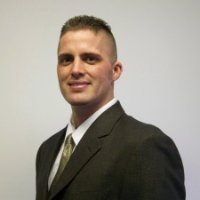 If you're in a large or small business organization, chances are you've heard of Records Information Management (RIM). Here at eOriginal we take the concept of Records Management to a higher, more critical level; we call it eAsset Management. In our world, Electronic Asset Management is a unique way of providing the maintenance, control and protection for critical documents that have an intrinsic value, in a fully electronic environment, storing and protecting these assets throughout their entire lifecycle, including post signature activities. We see records management as managing the assets of your business, and the conversation around RIM needs to include the smarter concept of "electronic asset management".
In today's digital landscape, the security around digital solutions is at the top of the list when it comes to protecting information. One of the reasons we've seen barriers to adoption for fully digital transactions is because funders, or third parties, question the security and compliance around the handling of e-contracts (or records);however, funders, or third parties, need to be educated on the ability to have "control" of electronic assets/records. Once they understand the new digital capabilities and compliance within an advancaed digital solution, they can be as comfortable as they are in the paper world when they have possession. eOriginal's  eAsset Management platform
provides critical features that actually provide MORE security and better compliance than traditional paper-based transactional processes. We spend quite a bit of time helping to educate third parties on our solutions "Transfer of Ownership" feature.
We ensure the authenticity of these records by including the following components on our platform:
Encryption & Tamper Seal: Make eSigned documents tamper evident and protected for the life of the asset.
Audit Trail: Maintain an authenticated and secure record on every action taken throughout the lifecycle of the transaction.
Advanced Encrypted Evidentiary Package: Secure storage of eAsset documents means they will have the strongest chain of "control" should the validity of assets ever be questioned.
Access/Rights Management.
Allow secure and enforceable 3rd-party access rights and privileges in accordance with the terms of the custodian and collateral control agreements.
Integrity Check: Verify the integrity of your documents using the tamper-evident seal digitally applied to every document managed by the system.
eCustodian Services: Grant internal or external parties access to individual collections, or just portions of transactions.
Certified Print® Process: Produce a legally enforceable version of the contract and supporting documentation for a "court ready" evidentiary package.
Paper Out® Export: Transition an electronic authoritative copy to a legally enforceable paper document.
Paper In® Import: Transition documents that were created and signed on paper to a legally compliant and enforceable electronic authoritative copy.
Transfer of Location of Electronic Contracts (TOLEC): Vault-to-vault transfer of electronically signed documents.
Securitization: Transfer Authoritative Copies, Transferable Records and various eAsset documents for sale in the secondary financial markets.
Transfer of Ownership or Control: Authorized users can facilitate the transfer of ownership or control of an Authoritative Copy or a Transferable Record between parties.
These outline only a handful of solution features that eOriginal offers, but we see these as being key differentiators from traditional thinking of Records Management – what makes eAsset Management different is that we provide eCertainty™, Having eCertainty™ is critical to your funding and overall valuation if you're an organization that needs, or will need in the future, the ability to securitize, pool or pledge your eAsset documents in the secondary market. It is also critical if investors, subcontractors or reseller relationships with other parties may have an audit requirement or a security interest in your records/assets. So handling your documents is not RIM; its Digital Transaction Management, and if your organization is considering digital solutions, you want to make 100 percent sure you're enlisting the eAsset Management experts, eOriginal, to protect and secure the digital assets of your business.