Has the Digital Evolution Finally Arrived to the Industry?
In the year ahead, the equipment finance industry will navigate a changing market and adapt to economic and policy shifts, according to a projection by the "State of the Industry 2016" article in the January/February publication of Equipment Leasing and Finance.
In recent years, the narrative surrounding this industry has often been about change. And, to be blunt, it is about time. The industry as a whole has lagged behind other lending markets in evolving and adopting the technology necessary to enhance operations and speed funding cycles.
For years, unfounded fear of digital transformation has plagued the industry. From legal enforceability  to acceptance from funding sources to general inertia, there has too often been an excuse to push off or delay inevitable changes. In 2016 though, there are increasingly favorable opinions of electronic contracting and digital management of assets in the secondary market for syndication, securitization, or transfer.
As highlighted in the article, the growing 'shared economy' presents challenges and opportunities for the equipment finance industry due to the significant shift in the increased demand for non-standard financing structures.
Peer-to-peer lending, also known as marketplace lending, will continue to upend traditional lending practices, providing businesses with credit quicker and easier. By utilizing the innovative technological advances of the 21st century, alternative lending solutions not only appeal to the buyer, but are proven processes that meet and exceed the demands of the consumers and commercial clients. Lenders willing to adapt and innovate will go through 2016 disruption-free, benefiting from significant ROI on their innovation.
To be a survivor in this space, organizations must retool their business and associated internal processes to appeal, attract and cater to millennials who are taking over the workforce by storm and bringing their digital ideology with them. But it is not only how millennials want to work. It is also the way in how consumers as a whole want to shop. By speeding funding cycles, automating archaic paper-based business processes and improving the customer experience small businesses are enabled to grow more effectively and efficiently at a lower cost.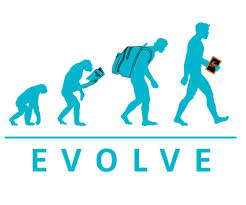 Darwin said it best, "evolve or die." As 2016 unfolds the question remains, how will the equipment leasing and financing space respond to the pressure?
eOriginal is a proud member of ELFA, the Equipment Leasing and Financing Association.