Last Wednesday, I attended my very first TechBreakfast, a Baltimore-born morning meetup for innovators, with our Director of Marketing, Scott Shepherd.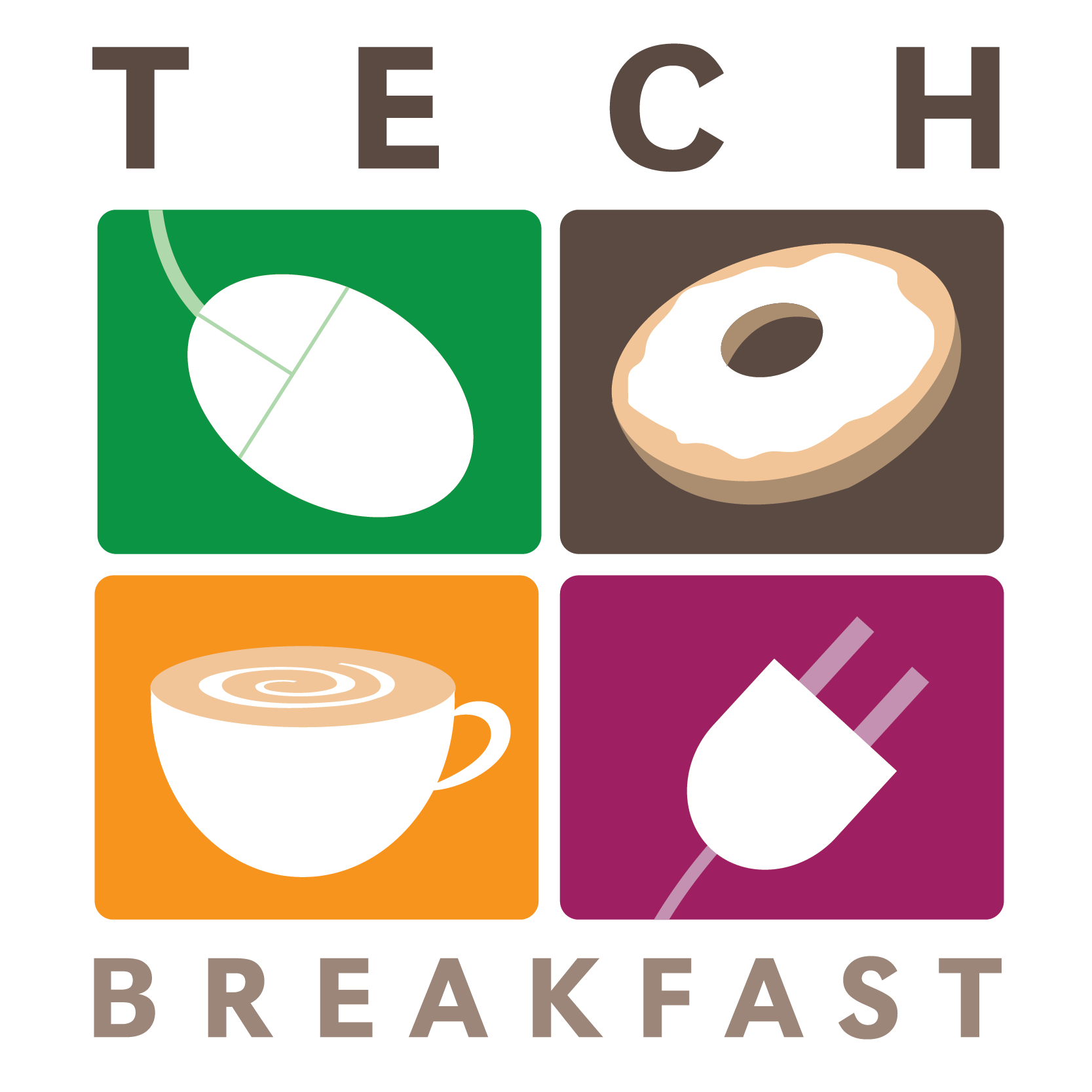 I was intrigued as to what a TechBreakfast entailed. The advertising for the event quite humorously described it as being a "'Show and Tell for Adults' – where we tell people to show me, don't tell me, about the great things they are working on."
If you are like me, that alone peaked my interest. In a world of corporate meetings that can often result in monotonous droning for a half hour, I was excited for what was to come.
Innovation in the Morning       
Meeting bright and early in the morning, armed with a large coffee and a bagel, we were welcomed with an agenda of four scheduled company demonstrations from SharedLending, Greenease, FightPaper, CORE Education Group. Each company brought a unique technology that revealed the inventiveness of the Baltimore tech scene.
Four different technologies, all with immense potential to succeed.
Although the FightPaper site did intrigue me, my favorite of the four presentations was the Greenease mobile app. This may be because the only thing I enjoy more than sports is eating, but I truly thought it was a relatively simple idea that they had perfected.
With Americans increasingly watching what they eat in an effort to live healthier lifestyles, this app interjects itself into the flourishing niche at the perfect time.
The Impact of Technology

My big take away from attending the TechBreakfast is, once again, how lucky I am to be a part of the growing tech scene in Baltimore at eOriginal. The TechBreakfast showed how different entrepreneurs, techies, developers, designers and business people are using technology to help their businesses and ideas grow.
The Greenease concept is a perfect example. Using technology, farmers (yes farmers using technology) can connect to chefs to help consumers make healthier decisions when dining out at locations like Johns Hopkins hospital, one of the most prestigious hospitals in America.
It is truly amazing how we can connect your basic farmer to a top hospital with one common thing: technology. This just proves the growing use of technology in all facets of business, not just a high tech software company like eOriginal. It is a growing trend that is expanding at an incredible pace.
Feel free to check out any of the above companies or where the next TechBreakfast will be held at http://www.meetup.com/TechBreakfast/. Until next time, let's get digital!