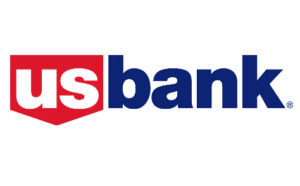 The announcement by U.S. Bank Global Corporate Trust Services on its partnership with eOriginal for eCustodian services last week highlights the rapid evolution of custodians moving to digital processes. As one of the country's largest document custodians, the digital transformation is a significant move for the financial services industry, who has been plagued by antiquated paper-processes.
Through its integration with eOriginal, U.S. Bank is now able to accept and store electronically-signed documents, and serve as a custodian for fully-electronic securitization trusts and similar transactions. With the securitization process widely known for requiring significant documentation, digitization creates an opportunity for issuers to increase efficiency and reduce cost.
In speaking with our President and CEO Stephen Bisbee, he explained how the adoption of eCustodial services is a pivotal moment for the financial services industry. While U.S. Bank is at the forefront of both custodial adoption and customer adoption, the announcement reiterates a growing trend within the industry.
Over the past twelve months, the rise of eCustodian adopters has clandestinely been growing. While many traditional institutions had been resisting the transition to digital for years, if not decades, more recently we have witnessed a transformation in both traditional and non-traditional custodians.
Along with U.S. Bank and several other leading traditional custodians, eOriginal has also been adopted by Millennium Trust Company, a leading financial services company offering alternative custody solutions. With the continuing evolution of financial services, we anticipate seeing more demand for alternatives to traditional custodian services and Millennium Trust Company has positioned itself as an innovator in that market.
All of the forces are advancing to the digital transformation of financial services that are feeling the pressure to enable state-of-the-art custodial services to lending institutions and asset-backed issuers, whether they servicing  the residential and commercial markets for collateral, including mortgage loans; vehicle loans and leases; equipment leases; timeshare and vacation ownership loans; or home equity loans.