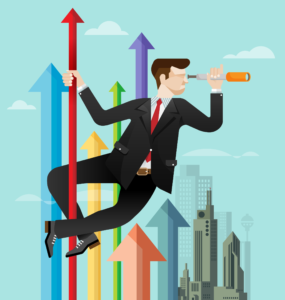 Born in a digital world, marketplace lenders have disrupted traditional financial services with online, easy-to-use platforms that connect borrowers to investors. But, the disruption has resulted in great skepticism to their overall success.
In last month's report "Marketplace Lending: The Final Frontier?" released by Freddie Mac, economists affirmed that confusion surrounds what the future holds for the marketplace lending arena, with an impressive comparison of marketplace lending to 1950s and '60s Hollywood Sci-Fi films – "Just as it wasn't always easy in the Hollywood movies to tell whether space aliens were friends or foes, it can be difficult to determine exactly what marketplace lending is."
Ultimately, the six-page report concludes that, while industry analysts love to speculate on the future state of marketplace lending, it is really still too young of an industry to make an accurate prediction. And, furthermore, "this industry has not weathered a shake-out yet, raising questions about the resilience of many players." While innovation is difficult to stop, the economists at Freddie Mac make one thing clear: Expect change.
Regulatory Evolution in Marketplace Lending
While most marketplace lenders are digitally-enabled, some are building their loan origination and transfer of asset ownership practices without sufficiently considering a future with increased regulatory scrutiny. If, and more likely when, regulators increase oversight of marketplace lenders, the players in the field will be forced to adopt higher standards.
The Freddie Mac economists agree that some marketplace lending practices will result in regulatory review: "The underwriting algorithms of the ML (marketplace) lenders may come under scrutiny both from a prudential and a fair lending perspective. Also, the practice of funneling loans through banks – the so-called "rent-a-charter" relationship between MLs and banks – may cause regulators to question whether these practices are primarily methods for evading regulation."
It is clear 2016 and probably the majority of 2017 will be primarily focused on the regulatory changes in the industry. While we believe marketplace lenders have developed an innovative way to do what banks do, we agree with Freddie Mac that many, but definitely not all, of them are operating in ways to evade regulations – not only bringing unnecessary risk to their organization, but to their investors as well.
As we have said before, marketplace lenders must get ahead of the regulations. The industry has not experienced any type of shake-out and a regulatory one could easily result in marketplace lenders scrambling to comply.
How Digital Transaction Management Play A Role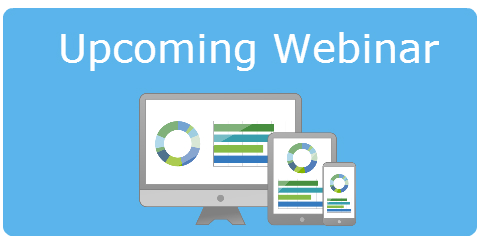 Join our co-sponsored live webinar, with our partner DocuSign and customer Funding Circle, How Digital Transaction Management Can Keep Marketplace Lenders Ahead of Future Regulations on January 27 at 1 p.m. EST/ 10 a.m. PST.
Hear from industry experts on the importance of mitigating risk in the marketplace lending by adopting a fully digital, end-to-end loan asset management process – from eSignature all the way through to vaulting, transaction services, and transferable record services during the assets' post-signature life.
You will learn:
The importance of having authoritative copies to ensure loan ownership
How tamper resistance and a robust audit trail can provide legally-binding evidentiary support
The post-signature benefits that digital asset management provides – which most industry competitors are not taking advantage of today
And, why investors believe and eagerly support the joint solution
Featured Speakers:
Thomas Meister, Senior Counsel, Capital Markets & Finance, Funding Circle
John Jacobs, Sales Director, eOriginal
Drew Geisse, Director, Industry Solutions, DocuSign