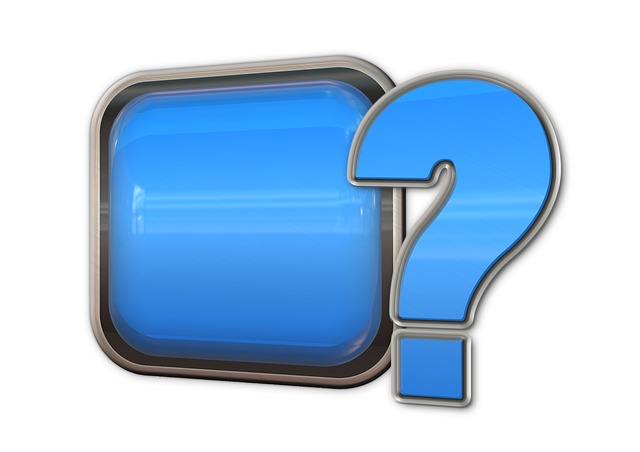 Last week, Ryan Asdenti, a Sales Executive of eOriginal, kicked off his Q&A Series by discussing how an electronic signature holds up in court. In his weekly Q&A Summer Series, Ryan will be discussing common questions that are often asked during the sales processes. Have a question you want answered? Ask Ryan by emailing marketing(at)eoriginal.com.
Today's question: Why Do I Need Electronic Asset Management if I Already Utilize eSignature Technology?
Often when businesses hear that they should "go digital" there are two thoughts that come to mind: become a paperless office or start utilizing eSignature technology. However, in today's world, businesses can go beyond just electronic signature functionality to develop a fully digital sales and post-sales process that provides: quicker origination and closings; faster funding; less manual work and human labor; more accuracy with less human error; easier auditing; and greater information accuracy.
How eSignature Fits into eAsset® Management
eSignature technology is just one piece of a bigger digital puzzle and is complimentary to eAsset® Management.  Unquestionably, there is a lot of value in eSignatures. However, when contracts are the basis for the financial assets of the company, it is essential to find a legally binding solution that provides more functionality throughout the lifecycle of the contract, including an electronic audit trail. This is why businesses must broaden their business processes to go beyond eSignature to ensure end-to-end management.
Much More than Secure Storage
To be clear, an eAsset Management solution is much more than secure document storage. Most documents require post-signature management that goes beyond simple storage capabilities. This is because, once a document is signed, it is not just vaulted away and never accessed again. There is greater level of complexity in managing documents post-signature, with requirements such as transaction services, third-party access, audit needs, and transferrable records services.
The discipline of eAsset Management accomplishes the following:
Manages and protects critical documents that have or could have intrinsic value
Verifies the security, legal compliance and enforceability of signed assets over time
Provides control to end users, while securely providing access to additional third party participants, such as such as lenders, document custodians, investors, auditors and legal counsel
Meets unique legal, workflow and collaboration requirements
Enables secondary market activity and transfers of location or control
Meeting Stringent Requirements
Managing your assets electronically throughout their lifecycle also allows businesses to meet the needs ranging from secure storage to pledging, securitizing, or collateralizing in the secondary market. As we discussed last week, the UETA, ESIGN, and UCC Article 9 laws, empower electronic documents and electronic signatures to be used with the same effect as paper documents and ink signatures and set standards for electronic documents to be pooled, sold, securitized and collateralized.
These stringent requirements for the handling of electronic documents as part of online contracts which can be transferred or sold have resulted in infrastructure conflict, trigger greater risk exposure and inefficient process complexity for many organizations. Those that merely implement eSignature technology are at risk should they want to manage their assets post-signature; and traditionally this is a requirement for businesses across industries.
Download our White Paper to Learn More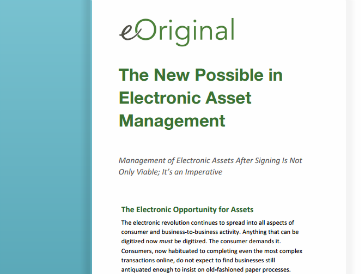 Management of electronic assets after signing is not only viable; it's an imperative. Partnerships between eSign and eAsset Management solutions already exist to provide a fully digital, end-to-end solution. Learn more about Electronic Asset Management by downloading our white paper: "The New Possible in Electronic Asset Management".