We continue our summer Q&A series, with Ryan Asdenti, a Sales Executive of eOriginal. Ryan is discussing common questions that are often asked during the sales processes. Have a question you want answered? Ask Ryan by emailing marketing(at)eoriginal.com.
Today's question: How Much Does Digital Asset Management Cost?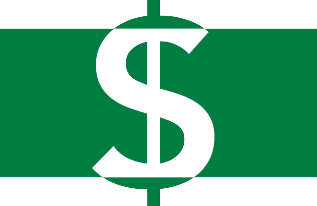 As companies consider moving their manual processes to innovative digital solutions, one of the most critical questions they will receive from their investors will be: How much will a complete overhaul of our workflow and processes cost? It may come as little surprise that this is not an easy question to answer; but, we can assure you that a full overhaul is not always necessary.
The emergence of Digital Transaction Management (DTM) across industries affects all companies: from small business to enterprise. While it may seem cliché, we know that no two businesses are the same. That's why the digital asset management solution developed for your company will depend on your current infrastructure and needs. To accommodate a wide range of industries and business needs, we offer a variety of pricing packages ranging from subscription-based to transcription-based, from on premise to cloud. What does that means for you? We can support your pricing model.

Determining the Full Cost
There are several factors that go into the cost of your digital transformation; and not all of them relate to the physical technological solution that is implemented.  As you go through the discovery phase for your solution, the first step is to assemble an assessment team from a variety of departments, including: information technology, business representatives, information security, marketing, compliance and legal. By bringing together the departments who will be the most affected, you can thoroughly evaluate potential barriers and subsequent solutions.
Factors that Affect Your Solution
As we discover the needs of your business, there are several factors that will determine how your system is built out. Below is an example of two questions that will be factors affecting your pricing structure:
Do you currently have an eSignature signature solution or workflow solution in place?

We embrace the collaborative efforts of partnerships, and thus encourage our customers to leverage eOriginal's solutions to add incremental value to your existing technology and systems. eOriginal eSignature and eAsset® Management solutions are designed to be easily plugged into existing web applications and portals. Moreover, the eAsset Management solution is signing agnostic and works seamlessly with all major eSignature providers.
Which departments within your organization will utilize electronic chattel paper?

While we are seeing rapid adoption of digital transformation solutions, you may only require digital processes for certain departments. That's okay. Integrating a digital asset management solution into any department can increase efficiency, while also enhancing security and compliance for your organization.
Roadmap to Digital Success
Download our free digital success roadmap to ensure that you are setting your business up for digital success that will meet your legal, business process and customer experience requirements.