Aragon Research, a leading technology research and advisory firm, recently produced its annual report on the key trends in Digital Transaction Management (DTM). While we are grateful to be listed as a leader, there is much to learn in the report whether you are already deeply involved in the paper to digital transition process or just getting started.
According to Aragon, there are five key executive-level drivers for DTM:
Accelerating revenue
Driving efficiencies
Improving profitability
Enhancing the customer experience
Ensuring compliance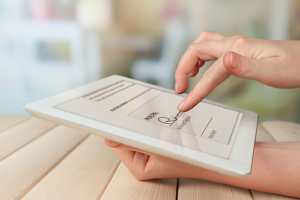 To some companies, getting rid of the paperwork burden is itself a driver; while others believe paper is acceptable because they consider contracts and other financial instruments simply as documents that signify a certain point in a business transaction. However, these instruments represent real and enforceable obligations.
For this reason, these documents represent economic value – they are in fact a tangible corporate asset that must be managed accordingly. In many cases, these assets are not just securely stored, but are often traded, used as collateral or sold. Or to put it another way, it is not just the creation of the document that counts, but rather, its entire lifecycle.
Aragon Research gives a lot of the credit for the growth of the DTM market to the high cost of paper processes: "Paper-based processes remain one of the largest cost centers in the enterprise. When evaluating the total cost to produce paper, it is in the range of 1-2% of enterprise revenues. The sheer volume of paper transactions that exist today also means that DTM is poised for growth. Aragon expects that DTM will grow into a $30-billion market by 2020."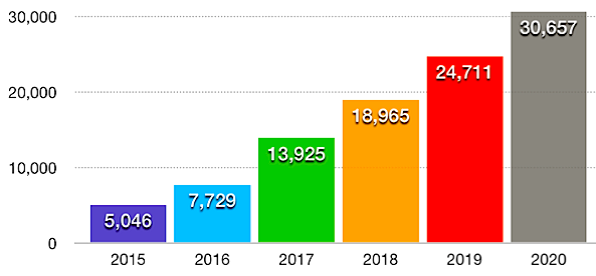 DTM Market Forecast 2015-2020 (in $ millions)
From my perspective, as well as what you can read in the Aragon's report, issues like content management, security and compliance are critical to achieving the business value I talked about above. If you don't get these things right, even the best process streamlining will keep you from achieving your DTM potential. You can learn about the issues at our website – www.eOriginal.com. You can also download your own copy of the Aragon Research Tech Spectrum™ Report on Digital Transaction Management here.