The National Equipment Financing Association (NEFA) Financial Summit this year was the biggest it has ever been, with over 240 equipment finance professionals traveling to Long Beach, California for enlightening breakout sessions, networking opportunities, and, coming from Baltimore, Maryland, much needed warmth and sunshine.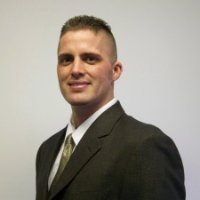 As a new member of NEFA, eOriginal was represented by John Jacobs, our Director of Business Development. John served a panelist at the summit, and was excited for the opportunity to network with members and educate them on the importance of the electronic management of financial assets within the equipment financing and leasing industry.
During the Electronic Signature breakout session on Friday, John joined Gary Souverein, Pawnee Leasing Corporation; Bob Cohen, Moritt Hock & Hamroff, LLP; and Shervin Rashti, MAXIM Commercial Capital, LLC, discussed the differences between electronic chattel and original chattel; and why managing and securitizing chattel electronically during its entire lifecycle is advantageous for businesses within the industry.
Over the past decade, eSignatures have become a powerful tool for helping businesses transition to digital transactions, and accelerating business processes and improving customer engagement. In fact, more and more customers today are demanding streamlined digital methods for handling transactions. As a result, companies making this transition are realizing they need more than just a simple eSignature tool – they need a complete lifecycle management platform to manage the entire transaction from infancy to destruction.
The team of panelists worked together to educate session attendees on how the world is evolving with electronic chattel paper, which is quickly becoming a standard for modern financial and leasing organizations.
One of the highlights of the session was panelist Gary Souverein of Pawnee Leasing Corporation discussing how his company has been rolling out their digital transaction platform, including ways they are educating their own brokers amidst concerns of leaving the traditional paper chattel and embarking on the 'unknown' digital world.
Panelist Shervin Rashti of MAXIM Commercial Capital, LLC, also described his company's successful adoption of digital transformation solutions, and cited the quick return on investment it is seeing with the reduced sales cycles, first-class customer experiences, and simplified business processes.
Use cases of current digital transaction management (DTM) customers prove that it is possible to overcome tradition in an industry like equipment leasing and financing that is strongly rooted in traditional, 'old-school' business processes.
For companies who are on the fence when it comes to DTM, let eOriginal educate you on the legal community support for electronic chattel and a variety of authentication methods available to support the needs of nearly all businesses. Remember, these are two of the many reasons that funders for companies like Pawnee Leasing Corporation and MAXIM Commercial Capital, LLC signed on to a truly innovative solution for the lifecycle management of their financial assets.
An end-to-end DTM solution is right for your company when the following is wanted:
Compliant lifecycle management
Financial asset collateralization or securitization
Additional party/user access
Individual or collections of transactions
On-Premise control
Conversion between paper and electronic documentation
Want to schedule a meeting with eOriginal to discuss the benefits of electronic chattel? Contact Ryan Asdenti at RAsdenti@eOriginal.com to set up a time.