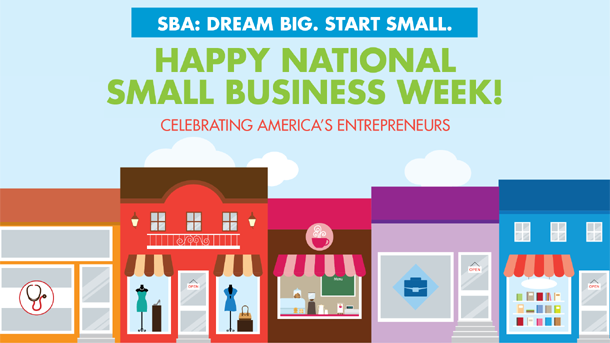 As we close out National Small Business Week, we thought it was a perfect time to emphasize that businesses of all sizes benefit from digital transaction management (DTM) solutions.
According to the U.S. Small Business Association, more than half of Americans either own or work for a small business, while two out of every three new jobs in the U.S. each year are generated by those businesses. And frequently, these businesses are on the front edge of innovation and they look to adopt technologies that allow them to integrate them to compete regardless of size.
Whether your business operates within an enterprise or small business model, DTM and eAsset® Management can increase productivity; eliminate costly mail, fax and storage expenses; speed time to funding; meet unique legal, workflow, and collaborative requirements; and allow for collateralization/pledging, securitization, and resale of all of your business's financial assets.
Small Businesses & DTM
eOriginal understands the challenges and needs of small businesses because we are a small business too! Many small businesses come to us concerned with the monumental task of shifting to digital, but knowing that they need to digitally transform their business processes to maintain competitive advantage or simplify their existing, over-complicated processes. Often the fear of change stems from staffing limitations or the concern that transitioning from paper chattel to electronic chattel will disrupt their current deals.
It is time to dispel this fear. As we explained in Tuesday's blog post, in reference to the equipment leasing and financing industry, the future is here, and you don't want to be left behind. This notion applies not only to that specific industry, but all industries executing signatures for contracts and managing financial assets.
Ryan Asdenti, Account Executive of eOriginal, works extensively with eOriginal's small business prospects and customers. When he first speaks with a small business prospect his introduction to eOriginal not only features education of the product, but the concept of DTM and eAsset Management to alleviate any misconceptions or fears of executing the solution.
"I like to begin my conversation by fully understanding the business's requirements and challenges because every business operates differently," explained Asdenti. "This ensures that their shift from paper to digital is seamlessly executed and that they understand how comprehensive the solution will be for their business," Asdenti explained. "For small businesses, this is essential because often they do not understand how DTM and the digital management of their assets will transform their business both internally and for their customers."
Use Cases
Below are just a few of our small business customers who are making an impact by adopting innovative technology to not only better their business, but their customers:
Mintaka Financial
Based in Gig Harbor, Wash., Mintaka Financial provides small business loans and leases originated through a limited group of independent small business finance companies that share ownership in Mintaka.
Pawnee Leasing
The joint solution from eOriginal and DocuSign allows Pawnee's broker and lessor customers to seamlessly originate and electronically execute sales contracts with the company in minutes.
Maxim Commercial Capital
By utilizing DocuSign's DTM platform and eOriginal's eAsset® Management Services, customers of Maxim Commercial Capital can obtain truck and trailer financing anytime, anywhere, on any device – securely.