At the recent LendIt USA 2015, the leading marketplace lending conference, we had an opportunity to explore the rapidly growing marketplace lending industry and better understand its needs to manage its digital assets.
One of the many presentations that struck a chord with us was given by Renaud Laplanche, CEO of Lending Club, titled "Is Banking an Engineering Problem?" While traditional financial institutions are still a viable option for many businesses, marketplace lending is changing the playing field. Marketplace lending platforms are now becoming a key player in nearly every industry.
Laplanche of LendingClub believes that banking is an engineering problem; and engineering problems are solved with generating better technology and processes. As our society becomes more technologically savvy, we continue to demand improved processes that generate a better solution. The evolution of marketplace lending thus makes sense. With marketplace lending becoming that solution to the engineering problem of banking, it is requiring banks to transform to compete.
So why is marketplace lending upending traditional financial institutions? In Laplanche's presentation, he highlighted the five key benefits of marketplace lending:
Improved Affordability
The costs of applying for a loan become minimized with marketplace lending. Instead of needing to find a notary, paying for costly overnighting shipping of documentation, and engaging in a back and forth conversation, everything is simplified and cheaper. This makes processes cheaper for both the lending platform as well as the loan applicant.
Improved Customer Experience
Everything is moving digitally and better technology drives better customer experience. Applying for a loan on a marketplace lending platform is simplified and accelerated, cutting out the time it takes to fill out lengthy paperwork and truncating the loan process to as short as 30 minutes with just a click of a button.
Increased Transparency for both the Loan Applicant and Investor
The major marketplace lending platforms have been highly transparent since the beginning of the industry. With platforms making their entire loan history available for download, investors can analyze it and feel confident with their investments. Transparency for loan applicants also makes the loan process less subjective, where applicants are truly judged on their financial history and not their outward appearance.
Better Delivery
Alternative solutions have been making groundbreaking changes to industries over the past decade, such as the emergence of Uber within the transportation industry or Zillow within the real estate industry. Marketplace lending follows suit. Better technology enables better partnerships, which in turn provides both the loan applicant and investor with better loan delivery.
Enhanced Compliance and Risk Mitigation
Marketplace lending platforms utilize the best technology out there, including secure and proven eSign innovation. With state-of-the-art technology, marketplace lenders also leverage device data to predict fraud and mitigate risk.
What's Next for Marketplace Lending Solutions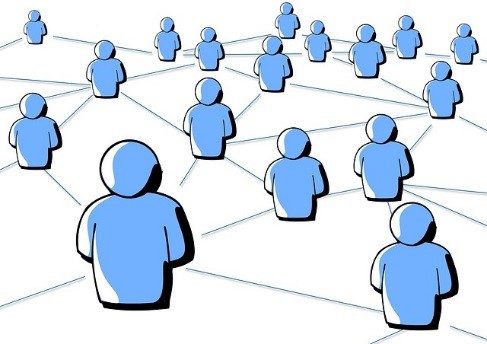 Laplanche does an excellent job addressing the technological innovations that a marketplace lending solution bring to lenders and investors. However, there are still some gaps to fill as the marketplace lending matures. While security and compliance is well developed on the front end, we believe there needs to be greater focus on the backend of the process, particularly as regulators are likely to increase their oversight of the market.
Additionally, there is a burgeoning need to effective and legal securitization of financial assets, especially while remaining in a fully digital environment. Here's why:
By securitizing loans, marketplace lenders can maximize their growth and meet needs ranging from secure storage, to pledging or collateralizing in the secondary market. Marketplace loans without securitization are not rated by Rating Agencies, limiting the type and number of investors available for their assets. By utilizing an asset management system, loans can be securitized for the lifecycle of the loan, with security and compliance at the mass market exchange level. This allows digital transactions to be managed and monetized in a way that mitigates risk even further and provides trust to buyers and future investors.