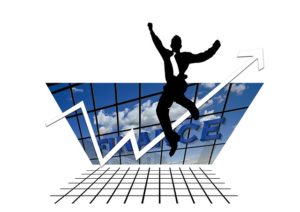 I recently read an intriguing white paper authored by Charles Moldow from Foundation Capital, where he cites a Viacom Survey revealing that millennials are ready to give up on banks and more than 70 percent would prefer a trip to the dentist and more than half expect tech start-ups to reinvent banking. An uncomfortable stat for banks, but sometimes the truth hurts.
The financial services sector is changing rapidly. Traditional banking is losing its luster, while marketplace lending is providing the innovative lending solutions that today's smartphone-dependent consumer demands. With the click of a mouse, the FinTech sector has found a way to capitalize off contemporary banking's inefficient processes.
Moldow also recently published a paper on the $1 trillion marketplace lending opportunity for companies leveraging new technologies to provide borrowers with better credit options. With a market opportunity like that, it's easy to see why marketplace lenders are racing to capitalize on new trends demanded by investors and borrowers.
Since it began a few years ago, I've been quite closely following the Peer-to-Peer space, now called marketplace lending, and have been evangelizing for some time the need for the industry players to utilize one consistent lending standard for post-signature asset management. Managing lending processes in one robust digital environment will provide investors, as well as rating agencies and custodians, with greater confidence that they are receiving a proper evaluation of risk and there is full transparency in how the loans are managed.
eOriginal's eAsset® Management Solution is already helping to provide this type of process consistency to several FinTech players, including Payoff, SoFi, Funding Circle, Apple Pie Capital, Dealstruck, and LendKey, to name just a few. Recent news regarding the creation of the Marketplace Lending Association and the breakup of Citi and Prosper's securitization relationship are only further evidence that standardization with a highly compliant environment is an inevitability if the industry is going to continue to grow.
The fact is, there is too much opportunity to not push the industry forward and garner widespread confidence and acceptance from investors. Users of our digital software now have the advanced ability to move their assets to the secondary market electronically, as well as use its capabilities to securely store, pledge or collateralize.
The bottom line is that the innovative ideas by new players in the FinTech space that are adopting strong digitally accepted software will be the real winners in the race for claiming the most capital from this booming industry.