The way people discover and finance automobiles will never be the same again.
Digital innovations and the accelerated digitization of auto retailing have created a growing number of ways for consumers to finance vehicle purchases – which is great news for buyers who have become increasingly reliant on the internet for the discovery and selection process.
To meet this demand and account for the increase in digital retailing, lenders are diversifying the way they originate loans. A single lender can originate loans from a variety of channels, including wet ink-signed paper contracts, online portals, and dealership management systems (DMS).
However, while channel diversification drives higher origination volume and profitability, it also results in increased process complexity, especially when lenders also have to manage multiple asset classes, including Paper In® and assignment assets.



Multi-channel origination entails tracking, auditing, and analysis tasks across a host of digital and analog locations, which could then create operational and business bottlenecks for warehouse lending partners and negatively impact transfer and securitization for secondary market delivery.
Leading auto finance providers are finding themselves increasingly in need of agile technology systems that enable eContracting and post-transaction asset management across an ever-growing array of channels.
Reduce operational and time costs with OmniVault
Built on a foundation of the industry-leading eOriginal lending platform, OmniVault is an ecosystem purpose-built to handle the auto finance industry's origination channel diversity, eliminating the complexities around managing various multi-channel assets post-execution, and drastically reducing operational and time costs.
OmniVault allows for improved visibility of assets, quick expansion of the investor and lender pool, agility, and the ability to scale quickly and dynamically.
OmniVault also provides the assurance of legal and regulatory compliance, enabling lenders to securely manage digital assets throughout their entire post-execution lifecycle through an electronic collateral control agreement (ECCA).
ECCAs are unique and proprietary to eOriginal, in which a tri-party agreement is created to provide protection to the bank or secured party for funds lent to originators or debtors. The ECCA addresses legal concerns surrounding eChattel, and serves as best practice for all types of loans digitally.
Enjoy rapid secondary market deliverability through OmniVault's asset management
OmniVault offers centralized data management across an entire portfolio, allowing lenders to view metadata across various origination channels and asset classes.
This enables lenders to control and track access, manage status changes, and transfer control of Digital Original™ documents – which provide the highest levels of protection and compliance available in the industry – and utilize OmniVault's granular controls and permissions to allow for departmental separation and visibility.
With this platform's level of control and management, lenders see improved speed and capital efficiency, freeing up capital through syndication, sale, or securitization.
Various assets can be managed, pledged to a trusted third party, or pooled for sale or securitization into the secondary market with an immutable chain of custody.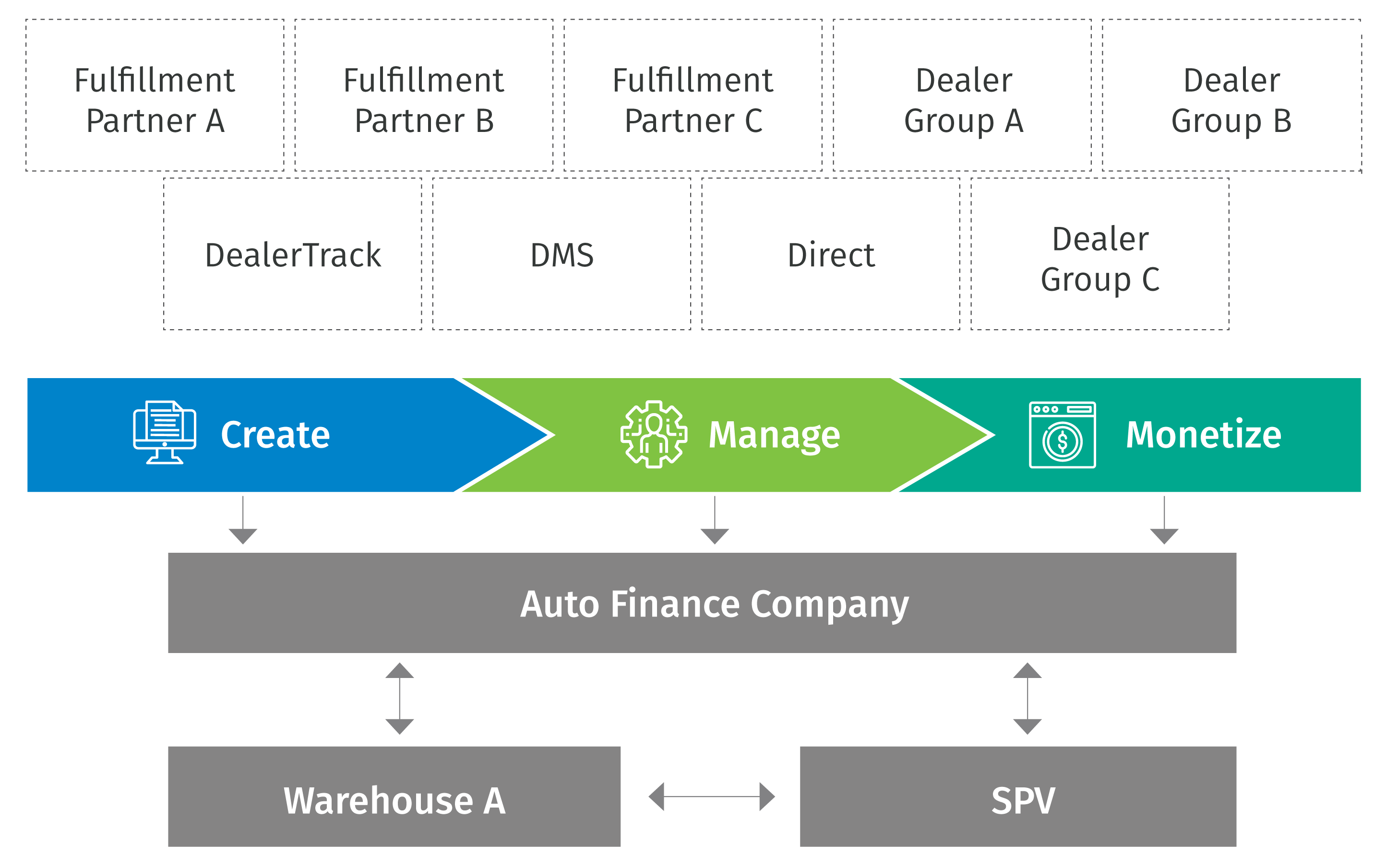 Key contract management benefits of OmniVault
Secure, encrypted and tamper-proof asset storage
Centralized data management across entire asset portfolio
Granular asset controls for departmental separation and visibility
Precision search capability on all asset metadata
Simple, expedited batch transfers to counterparties
Learn More
OmniVault enables lenders to manage assets seamlessly and securely.
Watch the webinar and learn how OmniVault eliminates the complexities around managing various multi-channel assets post-execution, and drastically reduces operational and time costs.
Speak to a product specialist to learn how OmniVault can simplify and accelerate your asset management operations.