A couple weeks ago, I had the honor of participating in a panel discussion at the P&A Leadership and Summit, a wonderful event in Las Vegas hosted by P&A magazine and F&I and Showroom magazine for Finance and Insurance (F&I) administrators, senior managers, and anyone else involved in the F&I products market.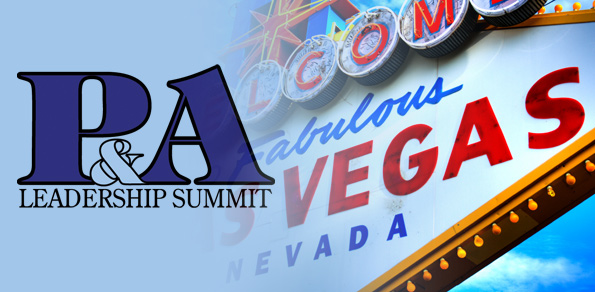 First of all, I would like to thank my co-panelists: Kumar Kathinokkula, COO, F&I Administration Solutions, Inc.; Ronda Lewis, National Director of Sales, DealerTrack; Brian Krasavage, Director of Product Management, ADP Dealer Services; and Brent Allen, President, StoneEagle. Lead by our moderator Daniel Lievrouw, Vice President of Operations and IT, American Guardian Warranty Services, we had a lively and valuable discussion on eSignatures and the future trends for documents and electronic processes in the market.
In meetings and discussion throughout the rest of the conference, I discovered a recurring theme: An urgency to improve the customer experience. In this day and age, with the internet at their fingertips, consumers are increasingly becoming more in every industry, including F&I, there is pressure to create a better and quicker consumer experience.
While there are many different elements to this, more often than not, it is about speed. Even when buying the car of their dreams, the paperwork that is necessary to complete the purchase is still viewed as a time-consuming and arduous chore. As a result, eSignature – which was once more of a curiosity – is now the becoming more and more common.
However, there also needs to be a focus on accelerating and improving communications between the Dealers, F&I managers, products, and lenders, while also ensuring the security and integrity of high-value documents, such as GAP, and extended warranties that can be worth thousands of dollars, which are often financed. This will be the next step in the increasing digitization of the auto buying process.
The fact of the matter is that digital transaction management has only started to integrate itself into the market. And while some barriers remain, there remains enormous opportunities to discover how these technologies can be used to streamline sales and lending processes.