LeaseTeam, Inc., the premier solution provider in the equipment leasing and finance marketplace, alongside eOriginal Inc., the digital transaction experts, are excited to present their joint end-to-end Digital Transaction Management (DTM) product this week in Omaha at the LeaseTeam User Conference.
In today's digital landscape it's important to those individuals who are originating loans in the equipment leasing space to correctly manage digital transactions post signature. At the user conference this week, eOriginal hopes to educate LeaseTeam customers on the value that their eAsset® Management solution adds to LeaseTeam's ASPIRE™, and digital endeavors as a whole.
LeaseTeam's ASPIRE is a highly configurable yet intuitive system that is intended to drive incremental profits by promoting the efficient processing of transactions while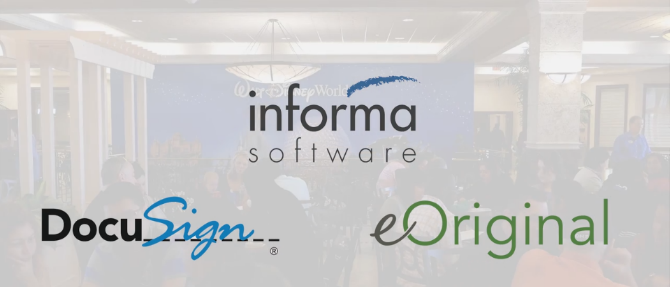 offering the flexibility to meet the varying demands of your customers and business partners. The solution provides a set of functionality for the origination process including: CRM, quotes and applications, credit adjudication, document management and pre-booking.
The joint LeaseTeam ASPIRE and eOriginal eAsset Management services enables a robust end-to-end solution for fully electronic transactions by extending digital transaction functionality with more security and compliance at every phase of critical digital transactions. LeaseTeam has just completed the first phase of their development upgrade and the joint solution is now available to all of their ASPIRE Version 5 customers.
As part of the session at the conference, we will be highlighting the application of e-Signatures and demoing dynamic signatures in ASIPRE v5 for the first time.
Current eOriginal and LeaseTeam customers are realizing huge benefits by adding eSignature and eAsset Management functionality to their instance. Some of these benefits include:
Speeding up the origination close process.
Decreasing time to fund loans.
Less mistakes on contracts.
Providing a sleek services to clients and exceeding expectations.
Streamlining mundane paperless processes.