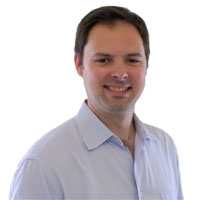 The continuation of our two-part series featuring Security Financial Service's Senior Vice President Marc Rouda.
Investors play an integral role in maintaining a robust secondary market and are the engines driving today's financial ecosystems. We sat down with Security Financial Service's Senior Vice President March Rouda to discuss what is top of mind for investors, including challenges, digital benefits and the importance of education.  This is the continuation of the conversation. If you missed Part I, check it out here.
eOriginal: What do investors lack that can be gained with technology?
Rouda: I think that institutional investors, in the marketplace industry in particular, are finally beginning to appreciate the protections afforded by leading technology platforms.  The ability to verify the authenticity of the Note – if it's the authoritative original – is crucial.
In a few instances, an originator accidentally transferred us a copy, not the original, of a digital Note. Thanks to technology, we were notified and informed the originator. In another instance, an originator accidentally transferred us the wrong loans. One benefit of using digital transaction management (DTM) technology is that the transfer process is simple—we can clearly see which seller is requesting the transfer, a list of which loans are being transferred, and easily download the audit trail and copies of all loan documents for our records.
Thanks to technology, the platform is also secure and we can easily control and manage each loan. Another major benefit of electronic vaulting is that it allows us to pledge our digital loan portfolio to our creditors so that we can obtain leverage. For these reasons, as an institutional investor, my firm will buy marketplace loans only if the assets can be transferred through an industry-recognized eVault system.
eOriginal: What specific gaps and challenges are investors facing today?
Rouda: The very first thing that comes to mind is liquidity. Some institutional investors who hold marketplace loans may not realize that DTM technology can facilitate loan sales. To reiterate, technology can verify the authenticity of the Note and provides an online platform through which assets can be properly transferred. We see this as a great way for sellers to strengthen or reposition their balance sheets.
eOriginal: How can the industry do a better job educating investors about the tools available to them and the benefits of digital?
Rouda: I think the informational sessions, such as the webinars eOriginal has been holding are a great idea. I've only been to one, which was hosted by a large marketplace lender, and it allowed other emerging marketplace lenders and investors to learn about digital solutions available to support today's financial ecosystems.
Continuing the Conversation
Marc, thank you for offering insights into the current landscape. It's abundantly clear that as financial services continue to shift to the digital ecosystems of the future, it is important to keep in mind what is top of mind for investors. At eOriginal, we are dedicated to delivering unprecedented transparency into the assets being purchased, their legal chain of custody and insight into a comprehensive audit trail.
If you are attending this year's ABS East Conference in September and would like to continue the conversation, please include eOriginal in your event itinerary and schedule a meeting.
Miss part I of our Investor Perspectives Blog Series? Read part I here.
About Marc Rouda:
Marc is a third-generation co-principal of a family-owned finance company that invests in real estate and small business loans. Thanks to his grandfather and father, lending and finance is in his blood and, despite the logical choice of obtaining a liberal arts degree in college, he knew early on that he would be focusing his career in those fields. Marc and his wife live in the San Francisco Bay Area where they are raising two truly obsessed 49ers fans.