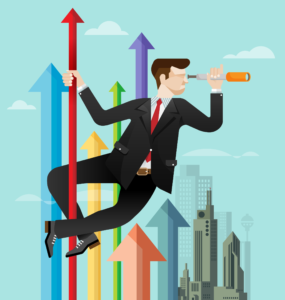 At a glance, the structured finance market, both within the U.S. and globally, will have another stable year. According to the "Global Structured Finance Market 2016 – 2020" study published by Technavio in January, the global structured finance market is anticipated to grow at a Compound Annual Growth Rate (CAGR) of 16.49 percent over the next four years.
But, as Kevin Duignan, managing director and head of Fitch's global structure finance and covered bonds groups points out in the January/February 2016 issue of Asset Securitization Report, "When you drill down further the picture isn't as rosy. In fact, it's safe to assume that for most asset classes, the best days are firmly in the rear view mirror."
While most of Fitch's rating outlook remain surprisingly stable and positive for 2016, the industries within the structured finance sector are preparing for: long-awaited federal regulations that will tighten lending practices across the board; instable interest rates; a continued lack of maturity and increased competition within the marketplace lending sector; looser underwriting for both prime and subprime auto asset-backed securities (ABS); and the list goes on.
While Duignan features several markets in his article, including commercial mortgage backed securities, marketplace and credit cards, and both non-prime and prime auto loans, the non-prime automotive industry provides much more ambiguity than what meets the eye.
Subprime Auto Loans Challenged by Competition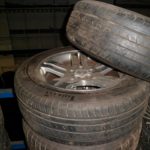 Duignan asserts: "In subprime autos, there are a large number of lenders competing for a finite number of borrowers, and this has led to loan terms getting pushed out. This is an early sign that competition could be getting overheated."
Let's take a closer look at this statement:
Credit Standard Concerns Due to Competition
Attentiveness to the credit provided to consumers will make or break the success of the subprime, or often referred to as non-prime, automotive ABS industry. While Duignan cites concern that credit standards and loan terms will ease up in 2016 due to competition, recent reports contradict on whether this will truly be a problem.
According to an article in Credit Union Times, "Credit Unions Warm Up to Subprime Auto Loans," while more credit unions have begun to offer subprime auto loans, it comes at a price to the buyer: higher interest rates. Protecting themselves from the risk, many credit unions are also adopting lender protection insurance products, which allows the credit union to earn interest on the loan while still having it protected.
Challenging this report, a recent TransUnion survey published in SubPrime Auto Finance News found that "nearly 75 percent of respondents acknowledged they are challenged by a continued low interest rate environment." This environment, saturated with lenders, could be jeopardized as a result of increased competition.
We also have to factor in how changes to the national interest rate could affect the interest rates provided by lenders. Time will tell whether the Federal Reserve will stay strong or back down from their intentions to raise the benchmark interest rate again as soon as March. There is a lower probability that negative interest rates will enter the market though.
Are We Too Quick to Lend?
The percentage of auto loans provided to buyers with the poorest credit ratings is growing faster than the rest of the auto finance market, although it remains lower than the 2007 U.S. recession. According to a recent report, Experian found 20.8 percent of open auto loans are now held by those with subprime and deep subprime credit ratings.
This trend is beginning to concern many industry experts. Janet Tavakoli, president and founder of Tavakoli Structured Finance, recently said in an interview featured in Bloomberg's article "Some Hedge Funds Want to Make Subprime Auto Loans Next Big Short," "too many borrowers are likely driving away with cars they can't afford… the auto loan market is very similar to what we saw before. Borrowers aren't well-documented, and in many cases they don't even need credit scores. It's a real scandal this is happening."
Supporting Tavakoli's claims, the previously referenced TransUnion survey found that 66 percent of subprime lenders are using alternative data to reach more creditworthy consumers, and 67 percent use alternative data to evaluate non-prime borrowers. Often these alternative methods do not include utilizing a borrower's credit score. While alternative methodology has been infiltrating all lending markets as a result of marketplace lenders for the past few years, we have to wonder if enough scrutiny has been exercised against these new lending practices to protect the lending arena.