For over two decades, the team here at eOriginal (which I have been a proud part of for 8 years) has been focused on fixing the fragmented processes surrounding the digital vaulting, management and transfer of post-signature contracts and assets.
During the 20 years that eOriginal has existed and even more so during my time here, the core operations of lending has been changing dramatically and every financing industry is being revolutionized by technology. Coined as "FinTech" or financial technology, the technology in this space is challenging and disrupting the way we finance, creating new solutions and opportunities for applications, processes, products and even business models. Lenders are revamping the banking legacy system with solutions through integrated systems, proprietary algorithms on risk, Blockchain and cryptocurrency.
With these changes, players within the financing industry as a whole, from tech entrepreneurs, to bankers, service providers, asset managers and regulators, must change their role in the industry to assist in aligning industry standards and awareness; with standardization occurring from traditional capital market investments all the way through to the securitization of electronically originated assets.
Welcome the New Director of FinTech Strategies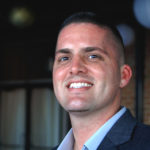 To build upon our expertise, eOriginal has strengthened its focus to helping partners and clients maximize their systems in an environment where FinTech is no longer a luxury, but a necessity. This lead us to increase our participation with our numerous industry associations and  join the Structured Finance Group (SFIG), I have been asked to serve as the company's first Director of FinTech Strategies.
So, what does that actually mean?
No future exists in banking and financial lending if you are not able to adopt and monetize technology. As financial technology startups challenge status quo, major big banks are doubling down on adopting new technology for tech savvy consumers. Consumers, both inside and outside of the millennial generation, are demanding friction-free methods to transact and interact with businesses.
However, adopting technology is not solely about consumer satisfaction. Strategically, banks and alternative financing solutions cannot live without leveraging clients' data analytics to build stronger, more efficient infrastructures.
As businesses navigate digitization, technology innovators like eOriginal have realized that we need to facilitate industry-wide discussions to align standards. With businesses chasing innovation, there will be many conflicting views on the best practices, best-of-breed technology requirements and what is necessary to meet legal obligations and staying ahead of industry regulators.
Navigating Lending Regulation
Bruce Wallace, chief digital officer of Silicon Valley Bank, hits the nail on the head during an interview with The Wall Street Journal concerning regulation:
"It tends to not be an issue with a specific regulation, but an issue with ambiguity and confusion… For a financial institution, it's usually very clear what specific agencies regulate you, it's not so clear for FinTech disruptors."
Traditional and alternative lenders are marching to different drums. With ever-changing regulations for the lending industry, it is critical to establish a consistent standard for all lenders to eliminate the fragmentation currently plaguing the industry. While alternative lenders want to be disruptive, the divide between traditional bankers and alternative finance solutions must have an overarching consistency, especially when it comes to digital transformation. We can all have slightly different means to arrive at the solution, but there still needs to be clear paths.