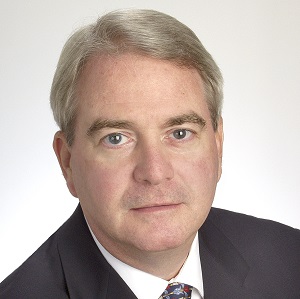 Earlier this month, the eOriginal team went to New York City for the Electronic Signature and Records Association (ESRA) annual eSignRecords conference. As one of the founding members of ESRA, eOriginal has seen the association and its conference grow and evolve dramatically over the years.
In every way, this year's conference was a remarkable success.  This year's conference especially represented the journey the association has taken since it was launched in 2006 with the past, present and bright future all visible.
While this is the 6th conference, it is only the second outside of Washington, D.C., and was held in a beautiful, modern venue with views of the East River and in the heart of the Wall Street financial district. It was a truly spectacular facility and set the stage for a content rich conference.
While it was two days full of highlights, a particularly meaningful event for me was to be included in a keynote panel "UETA at 15: A Look Back, A View Forward Uniform Electronic Transaction Act…" The distinguished group included Amy Boss, Trustee Professor of Law, Drexel University; Patricia Fry, Commissioner, Uniform Law Conference; Jeffrey Ritter, External Lecturer, University Of Oxford; and David Whitaker, Counsel, BuckleySandler LLP. These pioneers led the creation of the legal foundation for the state and federal electronic transaction legislation and I have been privileged to call them my colleagues and my friends.
I am sure those that attended our session appreciated the comradery this group has today as a result of having gone through long-term struggles together. But more importantly, each participant that was on the dais – and those others that were named and many that were unnamed who are also deserving of credit and acknowledgment – are still working every day to push forward understanding and adoption of electronic media in both business and government.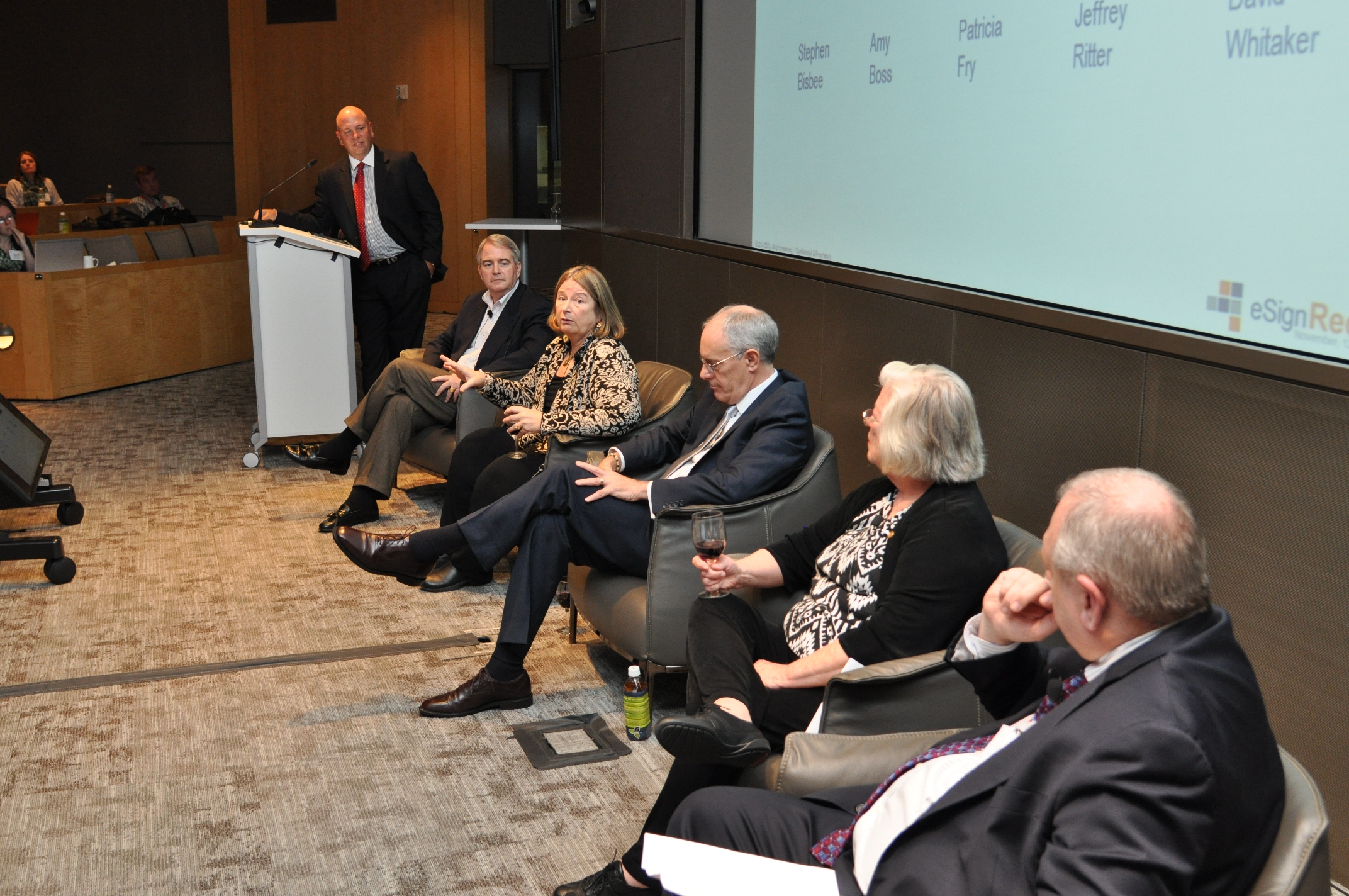 One of the interesting elements that came up in our panel discussions was that much of the efforts that led to this critical legislation was championed and steered by women, Amy and Pat among the principal ones. As a new field, these women were able to take the lead with fewer obstacles than existed at that time within the traditional hierarchies that give rise to our laws.
The role of eOriginal in this legal development process was providing support, assurance and education to governmental regulators and bodies, as well as individual companies, industry bodies and legal teams, that there was technology available, and continuing to be developed, that would safely, securely and easily fulfill the goals and requirements provided for under the legislation that the other panel members led the creation of. We answered much of the "how can this be done" concerns raised in the process.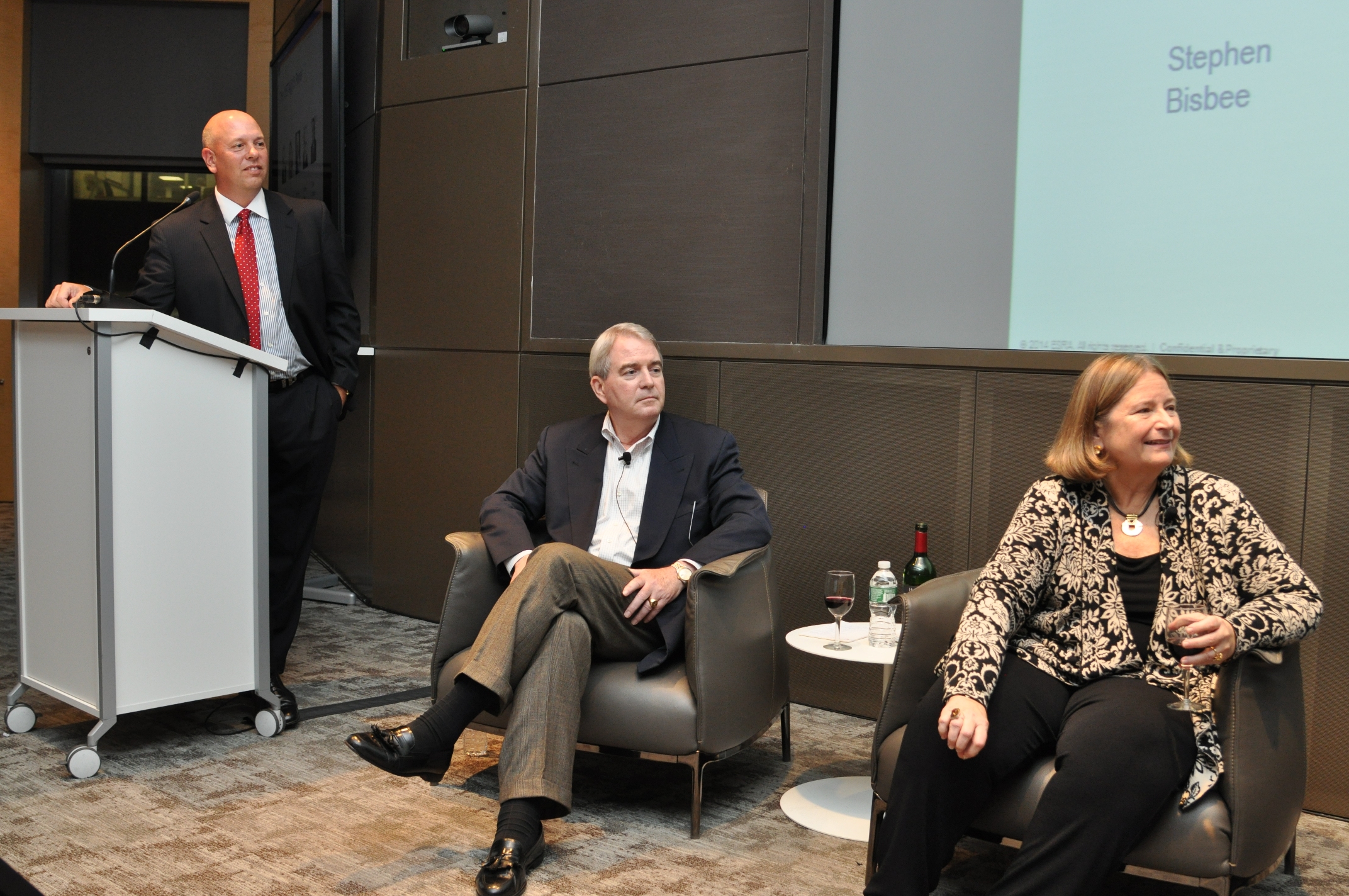 So, I was extremely honored to join these friends and colleagues when we each received ESRA's first Cornerstone Awards. As we see increasing levels of adoption of electronic signature and electronic records in virtually every sector, it is gratifying to see how far we have come.  This progress and adoption spurs the continuing efforts of the Cornerstone Award winners and the team at eOriginal.