On Nov. 12 and 13, I attended my first annual meeting of the Electronic Signature and Records Association in New York. As the organization's sixth event, the 200-plus attendees were a mix of veterans from the pioneer years of eSignatures and newcomers seeking to better understand the benefits, legal mechanics and unstoppable and favorable disruption of commerce moving more and more of its mission-critical processes to a paperless format.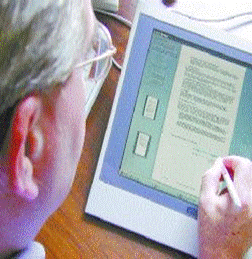 The veterans were a laudable group, many of whom were the founders and visionaries that have pioneered the legislative frameworks and market education about electronic signatures and digital records management during the early adoption years. Several of them, including eOriginal CEO Steve Bisbee, received an award and well-deserved recognition for their pioneer efforts.
Perhaps the most notable aspect of the conference, from the perspective of a first time attendee who has been around this space for years, was the recognition of some of the pioneers, who were quick to mention that they were just part of the group that deserved the tip-of-the-hat for their efforts. In history, pioneers are never recognized during the groundbreaking period. It is only after the period has ended are their contributions acknowledged.  It was revealing of where we find ourselves in the age of "going paperless." To me, and many other attendees, it was a clear signal we have moved beyond the technology's "novelty" period and entered the stage of rapid and broad adoption.
Indeed, the prevailing attitude I heard was not "if" businesses were embracing the digital paperless processes, but rather "how" businesses can keep up with the changes and get the benefits for their companies. I heard first hand that what once might be viewed as a competitive advantage is now seen as a competitive necessity. In just one example, a representative of a large bank, also attending for the first time, expressed amazement at how far and fast this disruptive concept has developed, with a definitive legal framework, broad and growing matter-of-fact acceptance, and a cadre of vendors to provide the tools of enablement. She simply could not believe how behind the curve her bank was on a plan for adoption.
Sure, I understand that this group of attendees are those that "get it" and their attendance was a self-selected group of those companies and individuals who have recognized the velocity of change and were there to learn and network. I readily recognize that a larger sampling of commerce might not yet be so aware. That said, the vibe was irrefutable: The  widespread use of eSignatures and digital transactions and processes is no longer the domain of just the pioneers.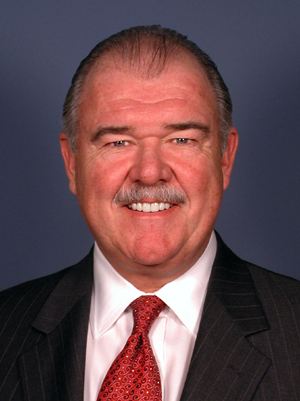 Gary B. Wood, Ph.D., has served as Chairman of the Board of Directors of eOriginal and has served as a Director since the inception of eOriginal in April 1996. Dr. Wood was a co–founder of eOriginal and is the CEO of the International Hospital Corporation, a multi–national for–profit hospital finance and management company, and President and the majority shareholder of Concorde Capital Corporation, a private investment management and mutual funds group he founded. He has extensive experience in start–up companies as well as capital markets and serves on the boards of several private companies.