eOriginal has seen an astounding 700 percent increase from 2015 to 2016 in the equipment leasing sector of companies adopting digital transaction management technology. Seven hundred percent. Wow!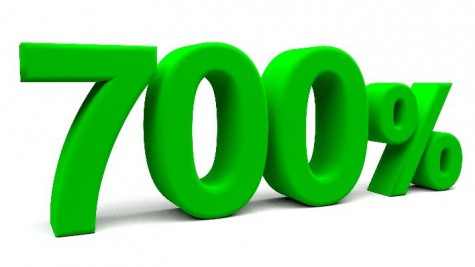 As the experts in digital transaction management, we are surprised and thrilled. Traditionally the equipment leasing space has been slow to adopt digital lending platforms; however, we attribute this spike in industry adoption to the Equipment Lease and Finance Association's (ELFA) commitment to educating members on electronic chattel paper through the recent launch of an educational initiative that focuses on transitioning to digital transactions.
Top eOriginal experts were asked to sit alongside a prestigious group of industry thought leaders in support of widespread digital transaction adoption for the space. The electronic chattel educational initiative encourages ELFA members to implement digital best practices and as we noted previously, the benefits of digital processes are numerous, including the fact that it:
Simplifies the loan origination process and pools contracts faster and more efficiently;
Significantly reduces sales cycles and enhances the customer experience;
Allows equipment finance companies to digitally sign and manage loans and leases from financing through to the secondary market; and,
Offers accelerated funding cycles and increases real-time transparency into the funding process.
ELFA's Educational Gateway
As the impressive increase indicates, now is the time for equipment finance companies to convert to digital processes. In December 2016, we participated in the first session of ELFA's Educational Gateway webinar series. During the session, panelists presented an overview of eChattel and digital technology adoption for the equipment leasing industry. If you missed the session, have no fear, the recording is available!
The second installment of the webinar series, available exclusively to ELFA member companies, is tomorrow. March 22, 2017. In this session, industry thought leaders Deb Reuben, Founder and Principal Consultant for Reuben Creative, LLC, Kristian Dolan of Tamarac Consulting and Drew Martin, CTO Channel Partners, will provide a roadmap for digital technology adoption in equipment lease and finance, including what to consider before selecting and implementing a new solution. Webinar attendees will learn:
Implementation tips, barriers and best practices
Solution technology features to consider to meet eChattel process requirements
Technology trends and insights
Use and application overview
Embrace Change and Adopt Digital
We are elated by this significant increase of digital adoption; however, we also understand that change is difficult. Making the decision to adopt eChattel technology to improve lending business operations is much easier than vetting and implementing the actual digital solution.  If you are not one of the organizations included in the 700 percent, the time to act is now. If you are an ELFA member, we invite you to register for tomorrow's session through ELFA's website to find out what your organization needs to do to make a digital transition.