This was a huge year for the maturation of marketplace lending, the rise of digital mortgage and the eNote, growing adoption of digital transaction management in industries such as vehicle finance and equipment leasing, as well as incredible momentum for eOriginal. As 2017 comes to a close, we are reflecting on the continued digital transformation of the financial services ecosystem. Here are some of our observations:

The Technological Evolution of Financial Services: We're Only Just Beginning
For all that has changed in fintech over the last 30 years, we have barely scratched the surface of most financial services processes. Read


Don't Be a Blockbuster, Embrace New Ways of Transacting Business
The new digital reality in marketplace lending makes embracing change and adapting business models apparent to key players in the financial services. Read
Digital Mortgage: Combatting Barriers to eNote Adoption
A fully digital mortgage solution is the future for the industry. Learn about the criticality of the eNote and why it can be the most challenging piece of the digital mortgage puzzle. Read

Exploring Objections to Digital Transaction Management Adoption in Auto Finance
Follow this road map to combat the remaining objections for digital transaction management adoption in the auto finance industry. Read
Equipment Lease and Finance: eLeasing is Here to Stay
A fully digital transaction solution eliminates costs and enhances efficiencies. Lessors who haven't yet adopted eLeasing technology may be left behind. Read
The Kinetics of Astronaut Cows and eOriginal's Momentum
A comparison of the kinetic energy and how it relates to eOriginal's momentum and our commitment to continue to innovate, meet high standards for customer support, professional services, product roadmap and leading the digital transformation of financial services. Read
Happy Holidays from eOriginal
In keeping with the holiday spirit and supporting the community in which we live and work, we would like to highlight the efforts of the eOriginal team in support of the Salvation Army Angel Tree program. This is our fifth year participating and the generosity of our staff was heartwarming.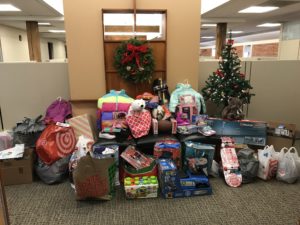 As we look to the year ahead, we are excited to continue empowering the digital financial ecosystems through trusted assets and transactions. We hope you enjoy these highlights as much as we did, and look forward to sharing additional insights with you in 2018.